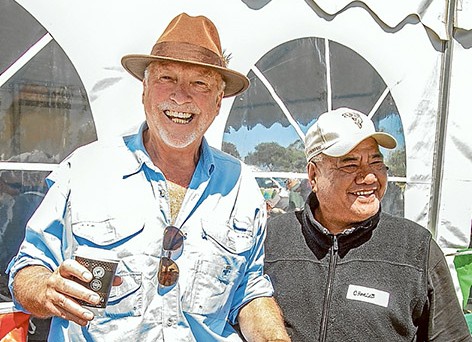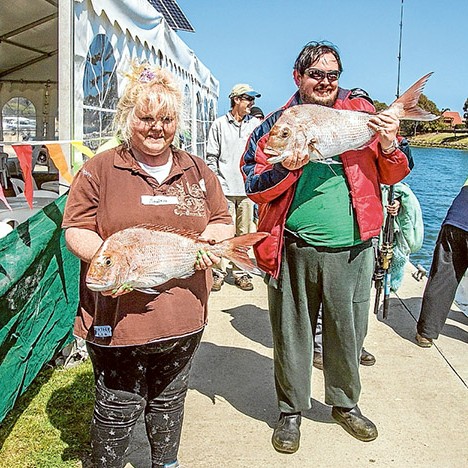 MATES Day on the Bay participants on Sunday again enjoyed good weather, enthusiastic guests and volunteers and even a haul of some big, red snapper…
Organisers Lynette and Trevor Hogan, who have hosted Mates Day from Launching Way on the Patterson River for the past 16 years, were thrilled that 60 boat owners arrived to take 150 guests and their carers out for a day's fishing. They were assisted by about the same number of generous volunteers.
"Rex Hunt was here, too," she enthused, as well as Chelsea police with lights flashing and sirens blaring, Parks Victoria staff, and members of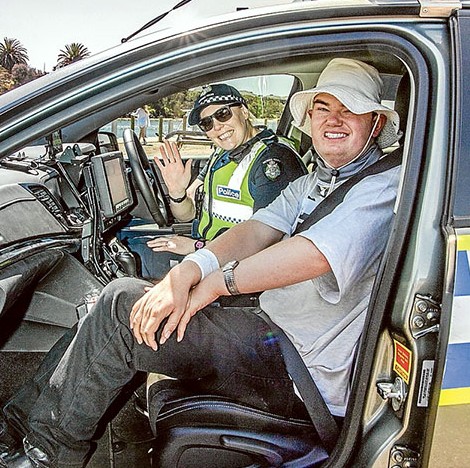 Hobsons Bay Fishing Club who helped out wherever they could.
But a big thrill for participants was being able to go out on the big fishing charter boats The Reel Thing and Off The Hook, which were all able to carry wheelchairs in comfort.
"It was a great day and everyone enjoyed themselves," said Ms Hogan, who praised the volunteers as "the backbone" of the community event.
"We couldn't do it without them," she said.
Started by David Kramer and the Futurefish Foundation in 1999, Mates Day on the Bay is an annual treat for disabled participants and carers as they take to the water to cast a line and maybe even catch a fish.
Leaving Carrum boat ramp they return – hopefully with a bag of fish – for a barbecue put on by the Hobsons Bay volunteers at 1pm.
"It was great this year that we had exactly the right number of boats to cater for all the guests," Ms Hogan said. "No one missed out."
First published in the Chelsea Mordialloc Mentone News – 28 October 2015