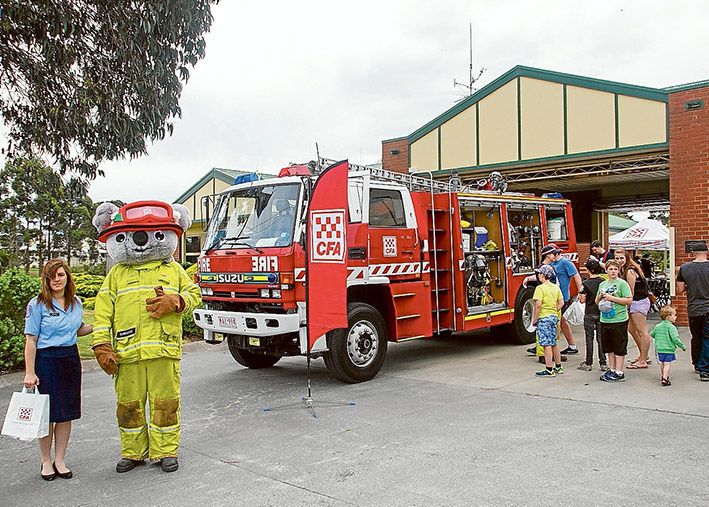 BEHIND the red checkerboard sign and engine bay doors of the CFA fire stations are a group of dedicated and motivated citizens.
These are the members of local fire brigades who sacrifice family time, sleep and work to ensure they are there in the community's time of need.  Whether it is a house fire, grassfire, gas leak or road accident – they will be there.
Over the next month, many brigades will open their doors to invite the public to come in for a look around the station, to inspect the trucks and meet the people who make up the CFA.
Last Sunday, Langwarrin CFA hosted 250 visitors at their annual open day.  "We are a volunteer based, community service, and it gives us a lot of pleasure to show what we can do for our local community which supports us so well," Captain Clint Lawrey said.
The day was tailored around talking to the community about the fire risk in Langwarrin, as well as demonstrating the brigade's road accident rescue vehicle, which responds to about 70 calls a year.
Throughout November, peninsula CFA brigades will host open days which are a great opportunity for families to meet CFA volunteers and learn more about fire safety.
Details: visit cfa.vic.gov.au/about/cfa-open-day/