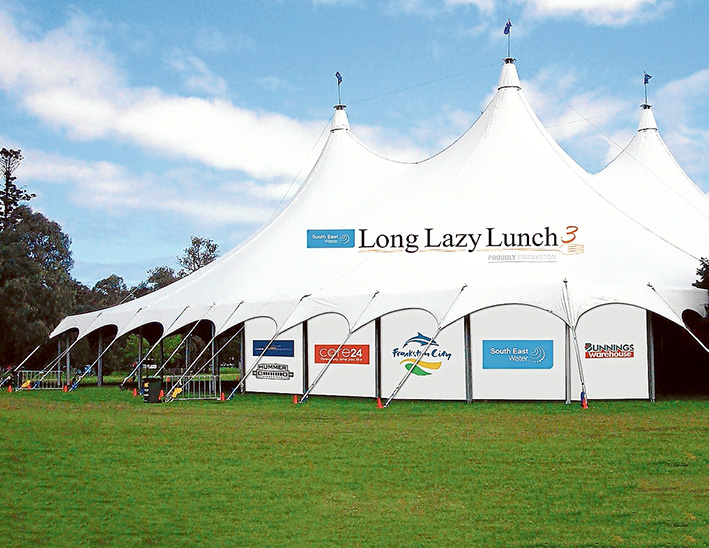 JAZZ virtuoso James Morrison will again headline next Sunday's Proudly Frankston's annual Long Lazy Lunch, this time under the big top on Frankston Park oval.
The world acclaimed musician and composer, who played with legendary performers Dizzy Gillespie, Ray Charles, Don Burrows and BB King, will bring along his JM Academy Band to join Frankston High School's Stage Band.
For the past two years Morrison, performing with Frankston High students, has brought audiences to their feet with trumpet and sax renditions of jazz classics and his own compositions.
Tickets are still available for the South East Water-sponsored feast of music, food and wine that supports Frankston charities.
Book online at artscentre.frankston.vic.gov.au
Proudly Frankston president Alan Wickes said the emphasis of this year's event was supporting youth and community pride and harmony.
The lunch features Tuscan-style food by peninsula-based Wise Choice Catering plus Baillieu wines from Merricks General Store and Massoni wines from the Pyrenees region of central Victoria.
The event also supports music education in Frankston and peninsula schools. Morrison and his academy band will remain in Frankston the day after Sunday's (22 November) concert to run a workshop for district secondary school students.
Tony Murrell