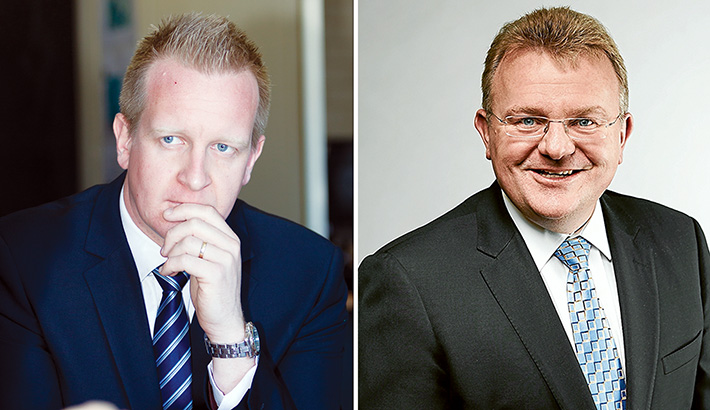 THERE are renewed calls for the redevelopment of the Frankston train station precinct to be handed over by the Labor state government to the independent Metropolitan Planning Authority.
Federal Dunkley Liberal MP Bruce Billson has written to Labor Planning Minister Richard Wynne to ask the state planning minister to allow the MPA to oversee the $63 million project "to ensure this opportunity to revitalise Frankston as a key Metropolitan Activity Centre is not lost".
Frankston Labor MP Paul Edbrooke also received the letter and has challenged the federal Coalition government to match the state government's $63 million commitment to improving Frankston.
Mr Billson criticised shortcomings in the master plan to redevelop the train station and its surrounds, saying in his letter that it "fails to embrace a broader vision and potential 'catalyst' the station investment could play in a broader revitalisation and boost for the Frankston MAC".
The former small business minister's call to use the station redevelopment project as leverage to entice private investment to expand the project to include business offices – including the possibility of relocating Peninsula Health admin offices – and "a learning plaza with the working title 'Caroline Chisholm University College' as an open post-secondary educational campus open to all providers" follows Frankston Council concerns about the narrow scope of the station revamp (''Lip service' on station revamp', The Times 12/10/15).
Council has also urged the state government to see the train station redevelopment as a chance to revitalise Frankston's amenity and economy.
Some councillors have complained "the bureaucrats from Melbourne" are not listening to council's concerns about the train station redevelopment.
Frankston Labor MP Paul Edbrooke was copied in on Mr Billson's correspondence to the Planning Minister.
He wrote back to Mr Billson and advised the MPA "is already an active contributor to this project".
"It is disappointing that the federal government has chosen not to contribute to this process. Criticism of progress – particularly given the years of political inaction – is no substitution for contributing to and investing in Frankston's development," Mr Edbrooke said in the letter seen by The Times.
"I observe that the new Prime Minister [Malcolm Turnbull] has recently expressed a personal interest in public transport and urban development. Given this apparent change of heart, and your letter, I will now formally write to the federal Minister for Cities and Built Environment, Hon. Jamie Briggs, inviting the federal government to match the state government's contribution of $63 million towards Frankston's major projects."
Mr Billson said he hoped the Frankston train station redevelopment could follow the examples of Ringwood and Dandenong station construction projects where other major developments around the stations increased activity and jobs creation.
The Australian Taxation Office is relocating about 850 staff to a new $75 million office in central Dandenong as a spin-off from the city's train station redevelopment.
The Planning Minister did not respond to requests for comment before publication.