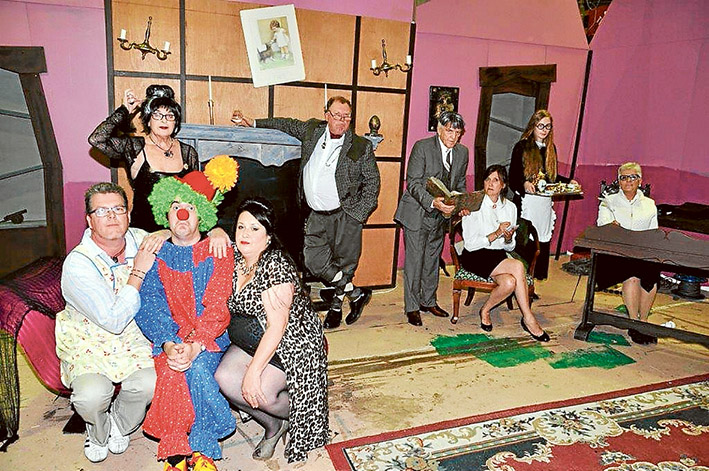 THEY'RE creepy and they're kooky, mysterious and spooky, they're all together ooky … but they're not the Addams Family.
Frankston Theatre Group has its own family house of horrors to spotlight later this month. Its 'Tiptoe Through The Tombstones' play will hit the stage at Mt Eliza Community Centre in the last week of November and first week of December.
The comedy chiller spoof features a crusty lawyer and his secretary encountering the Tomb Family, "an offbeat bunch" whose home features cobwebs, secret corridors and a rising number of bodies in the cellar.
Play director Joyce Sedunary said she was looking forward to bringing the play, written by Norman Robbins, to life.
"I think's it's a really quirky piece. I do liken it a little bit to the Addams Family – the Tomb Family are kind of along those lines," she said.
"It does have a lovely kooky feel to it and our wonderful set designer Dave Wearne has been fantastic and he's really captured the vision."
Ms Sedunary said it had taken about three months to assemble the "fun" cast and get everyone together at the same times for rehearsals before the opening fright night.
"Audiences can expect something that's a little bit left of centre and a lot of fun and filled with humour and a bit of a murder-mystery."
Tiptoe Through The Tombstones will be performed at Mt Eliza Community Centre, Canadian Bay Road, Mt Eliza on Friday 20, Saturday 21 November, 8pm and Friday 27, Saturday 28 November, 8pm and Friday 4, Saturday 5 December, 8pm. Matinees on Sunday 29 November, Sunday 6 December, 2pm.
See frankstontheatregroup.org.au for admission prices or call 1300 665 377.