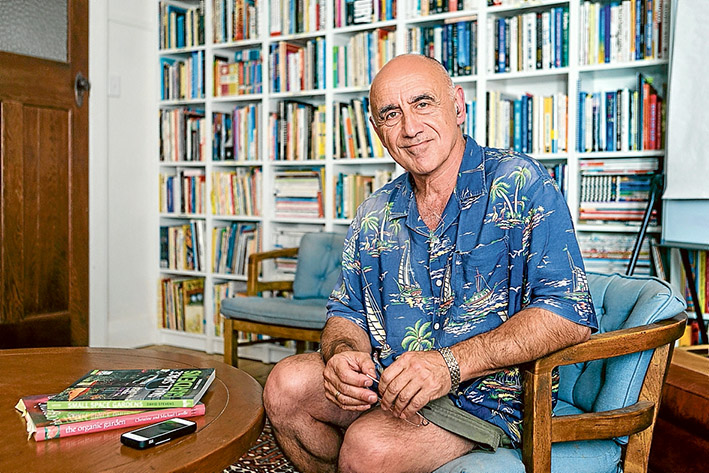 DECADES working at the corporate coalface have had a lasting impact on management consultant Georges McKail. The businessman has decided to look at working life beyond the daily grind, although coffee is still on the menu.
The Mentone based consultant is launching a new space to foster creative community and artistic works and support entrepreneurial start-up ventures.
The Beach Lane project is based at 642 Nepean Hwy, Carrum and features an artisan boutique shopfront, cafe and four upstairs studio spaces for yoga, meditation, private consultations and meetings for holistic businesses.
"I've been wanting to do something like this for about 15 years," Mr McKail said.
"I figured I may as well try and do it before I get much older. I think the time is right."
Working in change management at big businesses since the mid-1990s has opened his eyes to how people are seeking a better work-life balance.
"That kind of work has led me to realise a lot of corporate culture is pretty much toxic and work isn't what it used to be. A lot of people are leaving the corporates or being asked to leave," he said.
"A lot of microbusinesses are looking to do their own thing and so this is a bit of a canvas to enable them to do that."
The building at 642 Nepean Hwy fitted the bill for Mr McKail. He said it is ideal since it is near the beach and near public transport.
"It has a bit of a unique flavour to it. The building is 110 years old and a laneway alongside running to the beach."
ν  The Beach Lane project will be officially launched Saturday 21 November, 2pm by guest speaker Carrum Labor MP Sonya Kilkenny. The premises will be an "open house" 9am-9pm Saturday and Sunday 22 November and 10 per cent of all cafe weekend revenue will be donated to charity Pantry 5000, providing food relief for people in need.
See beachlane.co or call 0418 355 994 for further information.
First published in the Chelsea Mordialloc Mentone News – 18 November 2015