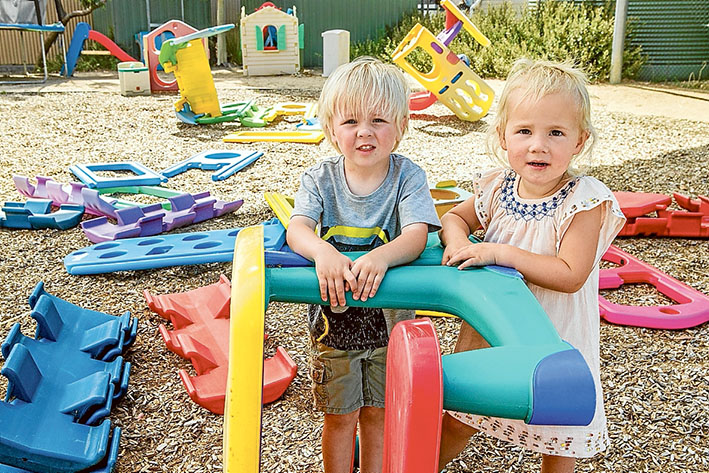 AN evening of senseless destruction of playground equipment has left Patterson Lakes Community Centre staff devastated.
Centre manager Marisa Nowak said a weekend party at the hall got out of control and she was disappointed that rubbish had been strewn across the playground and equipment had been upended and in some cases damaged.
"While some of the cost will be recouped from the bond paid by the hirers, it is still upsetting that this has happened," Ms Nowak said.
"While the majority of our users treat the centre buildings and equipment with care and respect, some do not and this will have a profound effect on some of our groups, particularly Friday playgroup."
The community centre is appealing for individuals, organisations or businesses who may wish to help financially or practically to repair the playground for the children who attend the centre.
"We work hard to provide our community with good, low-cost facilities and are constantly trying to raise funds to improve them. Our fundraising efforts for 2016 have been directed to improving our playground area with landscaping and equipment and this has now become urgent," Ms Nowak said.
"Perhaps there is a corporate sponsor out there who would like to come on board and help our team set up a playground we can all be proud of. We would be grateful for any assistance. Please call the office on 9772 8588 if you can help."
The Patterson Lakes Community Centre is a not-for-profit organisation which has been in operation since 1985.
The centre offers a range of social, recreational and personal development programs for community members of all ages.
See patlakescc.net.au for further information.
First published in the Chelsea Mordialloc Mentone News – 18 November 2015