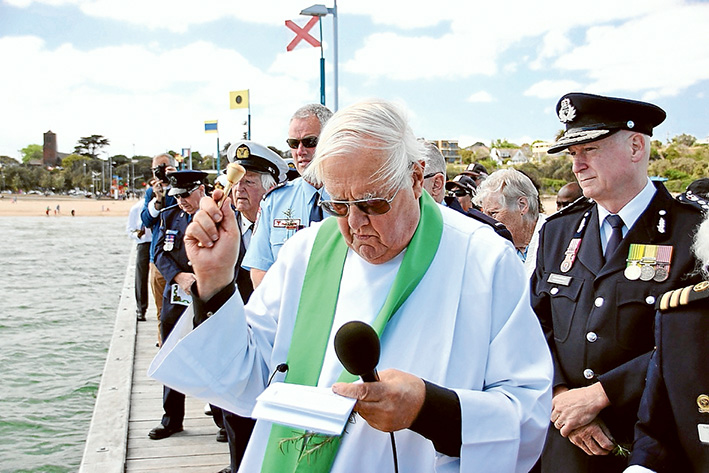 COAST Guard vessels gathered at Frankston pier last weekend (Sunday 15 November) for the annual blessing of the fleet ahead of the summer boating season.
Australian Volunteer Coast Guard boats lined up alongside Victoria Water Police, SES, Surf Life Saving Victoria and Mornington Volunteer Marine Rescue vessels to be blessed by Ambulance Victoria chaplain Reverend David Thompson.
The blessing of the fleet began with a service at St Pauls Anglican Church at 10am before the blessing at Frankston Pier.
"Naturally, summer sees more people out enjoying the water. With the increased presence comes an increased demand for all of our services" Coast Guard Frankston media officer John Billing said.
"The vessels are blessed for safe journey."
Mr Billing urged boaties to inspect their own vessels and safety equipment or arrange to have them inspected by a suitably qualified person before setting sail in summer.
"Simple things like bad fuel, batteries, expired flares and lifejackets could be the difference between a great and a bad day," he said.
Call 000 in the event of a boating emergency.
See coastguard.com.au for information about the Australian Volunteer Coast Guard.