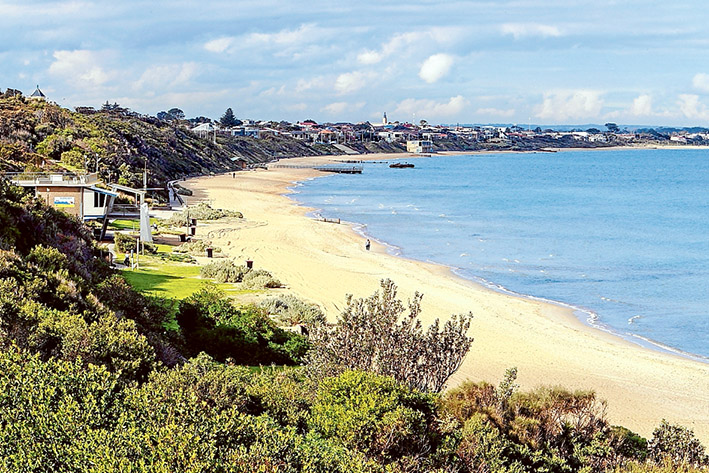 CONSULTATION on the next stage of the Kingston Bay Trail will begin after councillors unanimously voted to start seeking community views about the construction of the shared pedestrian and bike path from the Mentone Life Saving Club to the northern end of the Mordialloc foreshore.
The new section will link up with the recently completed Charman Rd to the Mentone Lifesaving Club stage of the Bay Trail.
Kingston mayor Cr Tamsin Bearsley said the Bay Trail is a fantastic community asset that makes it easier and safer for the community to walk, ride and run along Kingston's beautiful foreshore area.
"Council had received strong positive support for continuing the Bay Trail, which would bring Melbourne one step closer to our vision for a single continuous bike path right around Port Phillip Bay," Cr Bearsley said.
Cr Bearsley said the community would have their chance to share their views on the project through extensive consultation to be held early next year.
"We'll be seeking the community's views on how and where the missing section of path should be built.
"We're confident we can strike a good balance between meeting the community's expectations of completing the Bay Trail but doing so in a manner that makes good use of existing pathways to minimise vegetation removal."
Bicycle Network CEO Craig Richards said the group strongly supported the City of Kingston's move to complete the Bay Trail.
"The Bay Trail is a favourite amongst Victorian bike riders. Extending it all the way to Mordialloc will give more locals access to the trail and will make it easier for them to get on their bikes and start riding," Mr Richards said.
Currently, the trail is a crucial missing link in Melbourne's bike path network. When completed, Kingston residents will finally be able to access an off-road network that can take them as far as Sanctuary Lakes, Craigieburn, Ringwood, and Mt Eliza.
First published in the Chelsea Mordialloc Mentone News – 2 December 2015