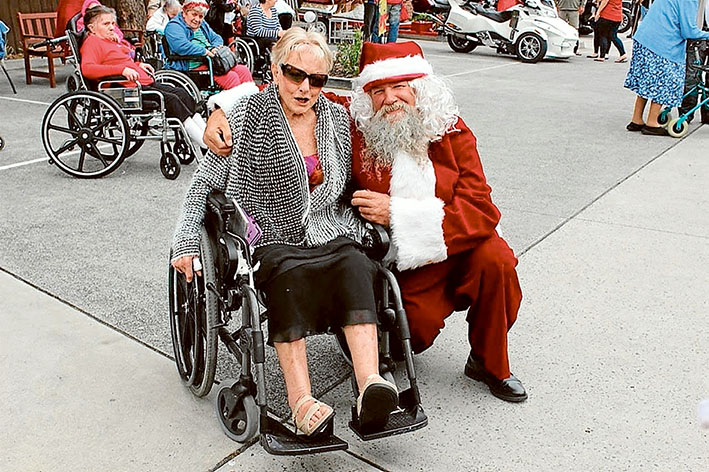 BONBEACH Aged Care residents know that age is no barrier to sharing in the spirit of Christmas.
On Saturday, they invited the wider community to donate toys and food for needy children, which were picked-up and delivered by two tri-cyclists and eight motorcyclists. The gathering enjoyed a sausage sizzle, Christmas festivities and activities for the children.
Facility manager Jasmine Gunaratnam said the toy run was an important part of the calendar, encouraging residents to participate in community events.
"Our focus is on ability, not age," she said. "Our residents have a generous spirit and we look for ways to empower them and to continue to be a part of our local community.
"We want residents to feel more than just included in the community, we want them to feel that they are the community."
The toys, gifts and food travelled to Rosebud Secondary College as part of a major toy run.
Donations were divided between Southern Peninsula Food for All, Rosebud Salvation Army, Society of St Vincent de Paul, and Mornington and Westernport Community Support, Hastings.
"The toy run was a wonderful opportunity for residents to share in the spirit of giving and help the needy have a better Christmas this year," Ms Gunaratnam said.
The 70 bed aged care facility is at 440 Station St, Bonbeach.
First published in the Chelsea Mordialloc Mentone News – 2 December 2015