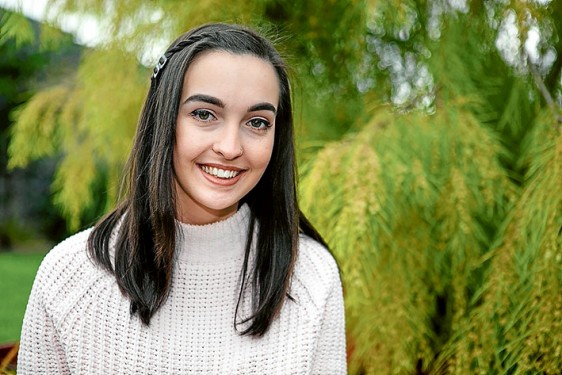 A FORMER John Paul College and Frankston Chisholm VCE student who was to attend the United Nations Framework Convention on Climate Change in Paris last week has pulled out citing safety concerns.
Madelin Orr, 19, was one of four Australian recipients of a fully-funded scholarship from Global Voices and sponsored by Central Queensland University for the 30 November-11 December conference ('Voice joins climate change debate', The Times 21/9/15).
The external first year Bachelor of Laws student was undertaking a research fellowship on gender specific adaptation policies in climate change and had planned to write an opinion piece while in Paris.
She was thrilled to be chosen to represent Global Voices and her university – as well as Australia and Frankston – as a delegate.
But the recent terror attacks and a statement by the French president declaring France "a war zone that can expect more attacks on civilians" prompted her to stay at home.
"I was scheduled to fly out, but have since withdrawn my placement," she said.
"I am, however, still considered a member of the Global Voices delegation to COP 21 and have had the opportunity to publish my research paper and potentially my opinion pieces."
Ms Orr spoke of her change-of-heart: "This has been one of the toughest decisions I have had to make this year, but I'm happy to say it was my decision alone," she said.
"Due to the devastating turn of events which took place on 13 November in Paris, I have assessed the terror risk and decided to withdraw my place at COP 21.
"My wellbeing and safety will impact the people I hold most dear, and I can't bear to be the cause of their stress and anxiety, especially over one of the most cherished holidays of the year – Christmas."
Her colleagues elected to participate in the conference aimed at developing an international climate agreement to reduce global warming and combat climate change.
Ms Orr fulfilled her conference obligations from home with the support of Global Voices and completed her research paper.
"Before attending the pre-departure briefings in Canberra and completing my research fellowship with Global Voices, I couldn't tell you what mitigation actually is," she said last week.
"But now I have written an entire paper on climate mitigation action.
"After months of dedicating my time to investigating climate change, I can now say I understand the urgency of the climate change cause.
"For years the 'greenies' have been trying to motivate the public and high profile leaders to acknowledge the need to combat climate change, while being labelled as radicals.
"This year I decided that, if this is what it means to be a radical, then sign me up because I expect nothing less than an international climate agreement to be finalised at COP 21 this year.
"Climate change is affecting all of us, and will continue to do so, with greater force if we do not act now."