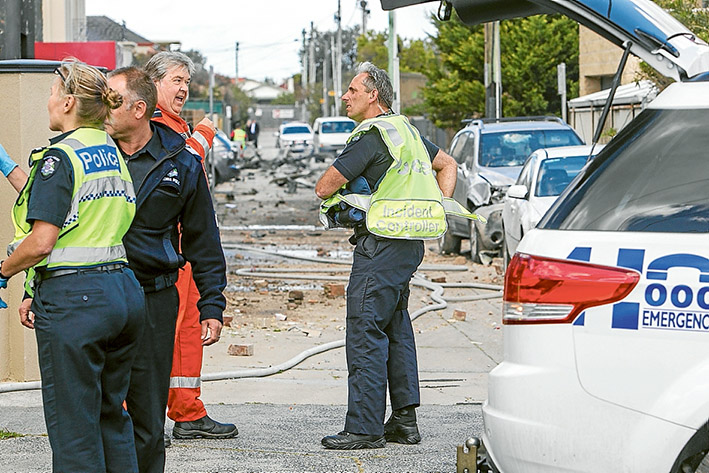 A PLANE crash in Chelsea and a gas leak from a landfill site in Heatherton have led to changes to Kingston Council's emergency response protocols.
While emergency services are the frontline responders to such incidents council officers also provide onsite and follow up help to those affected by such incidents.
Council officers were among the first on the scene of a light plane crash on the corner of The Strand and Camp St in Chelsea in October last year and helped redirect traffic and provided information to arriving police and SES responders.
The plane's pilot, John Stephenson, was killed but fortunately there were no other fatalities.
A council report giving an annual update on emergency management procedures lodged at last month's council meeting noted: "The crash highlighted a number of procedural issues concerning the safety of first responders to these types of incidents with new procedures and training rolled out to the CFA, MFB, VICPOL, VICSES and the Moorabbin Airport Corporation as a result."
Cr Paul Peulich said he had been driving near the crash site when the plane came down.
"I was possibly about 30 metres from the site in my car when it happened. I heard a huge noise and bang. I didn't know exactly what it was. I thought it was possibly an industrial accident.
"To see the smoke billowing from the site was a pretty awful thing to see."
Cr Peulich said the response from emergency services was "tremendous" and said council officers also deserved credit for their actions on the day.
Since the incident council has provided more training for council officers in partnership with key emergency services personnel to ensure safety is paramount.
Councillor officers deal with between 10 and 20 minor emergencies per month.
The council report noted a "lack of training in emergency response" for EPA staff when elevated methane and CO2 levels were detected near Ball Rd at a Heatherton closed landfill site.
Council officers worked well with the Metropolitan Fire Brigade to manage the gas leak.
First published in the Chelsea Mordialloc Mentone News – 9 December 2015