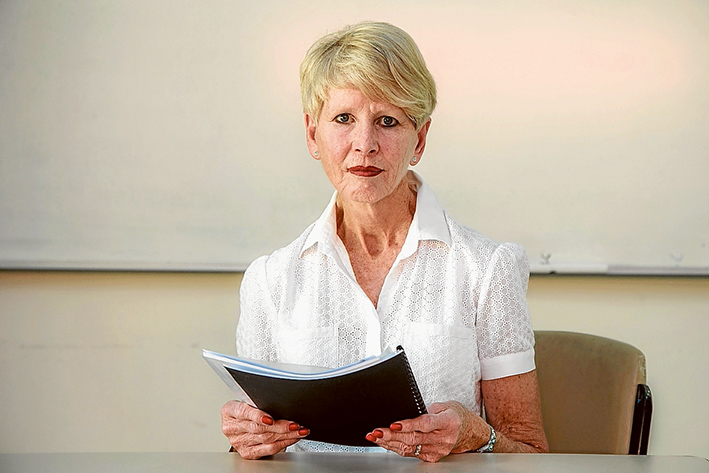 A BUREAUCRATIC impasse could see the Chelsea branch of The Benevolent Society shut its doors early next year after 94 years helping the area's disadvantaged with food parcels and vouchers.
Chelsea branch president Frances Lean says an inadvertent error on an application form for $40,000 in federal funding, made every two years, means the Department of Social Services had no record of an application being made by the charity.
"We applied for our funding but it seems our funding wasn't registered with whoever it was sent to."
Ms Lean, the president of the Chelsea branch since the early 1990s, believes "a code error" on the application form may be to blame for the grant not being officially lodged.
"It usually happened the same way every year but there must have been some glitch so it wasn't actually recorded. We missed out on our funding totally."
She said the federal government department has advised there is no funding available for another two years.
The charity will now close its Chelsea operations in February next year as a result of the funding shortfall.
"We've got some food parcels, vouchers and toys we have in reserve to give away. We're using up what funds we have until Christmas and then our final meeting will be in February just to close everything off."
Disadvantaged families and individuals who need help are referred to The Benevolent Society by other crisis organisations, police and churches.
The Benevolent Society is Australia's oldest charity and celebrated its 200th anniversary two years ago.
Federal Labor Isaacs MP Mark Dreyfus has called on the federal government to intervene and restore funding to the Chelsea branch of the charity.
"I was shocked to hear that the Chelsea Benevolent Society will be closing its doors for the last time this Christmas," he said.
"The Chelsea Benevolent Society is an institution of the Chelsea community and has been a key community organisation for the delivery of services to struggling families in Chelsea and surrounding suburbs."
Paul Moger, a spokesman for Social Services Minister Christian Porter, said: "The Commonwealth government values the role of charities and non-government organisations in our society".
"In 2014 the government undertook an $800 million grants round to support a broad range of vital frontline services that support communities.
"Chelsea Benevolent Society did not lodge an application in that round."
First published in the Chelsea Mordialloc Mentone News – 9 December 2015