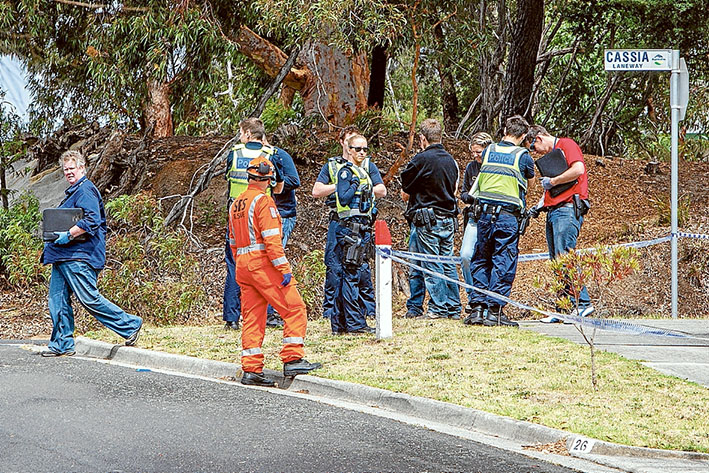 A BURGLAR who assaulted a woman at a Frankston Heights home at Cassia Grove died after a neighbor, alerted by the woman's screams at about 1.30pm on Friday afternoon, rushed to help.
Police said the 33-year-old woman, who had recently begun renting the house, had returned home on Friday afternoon to discover a male intruder in the Cassia Grove property.
An eyewitness told ABC News the burglar chased the woman out of the house into the back garden before "a confrontation" between the 42-year-old neighbour and the intruder resulted in the burglar's death.
Police were called to Cassia Grove and found the body of the intruder in the backyard of the home.
"There was a confrontation between the neighbour and the male intruder and it appears that that male has lost his life in circumstances which are currently under investigation," Homicide Squad detective Sergeant Robert Nazaretian said on Friday afternoon.
The woman was taken to The Alfred hospital with non-life threatening injuries.
Police said the burglar was a 44-year-old previous resident of the Cassia Grove home who had subsequently moved to Hastings and was not known to the woman.
The neighbour who came to the woman's aid was released late on Friday after questioning by police pending further investigation.
The cause of the male intruder's death has not yet been confirmed.