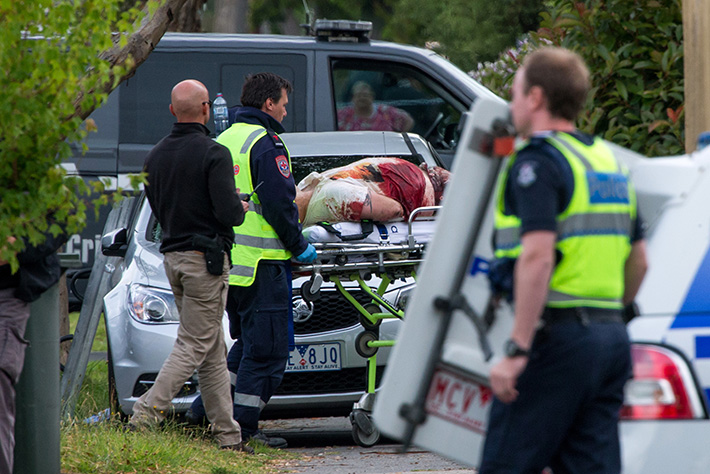 A man has been flown to hospital and a woman injured following a stand-off with police over-night.
The stand-off started when police were called to a home in Dandenong Rd East last night following reports a man was armed with a knife about 5.30pm.
The armed man, believed to be a person of interest in relation to a stabbing in Seaford yesterday, confronted police before going back into the home.
Attending police established a cordon around the address and began to negotiate with the man.
Four other people inside the home, who were believed to be known to the armed man, were unable to leave the property.
Police negotiated with the man overnight before entering the property this morning.
The allegedly armed man, a 46-year-old from Frankston, was injured when police from the Special Operations Group entered the property.
He has been flown to The Alfred hospital.
One of the women, a 37-year-old from Frankston, has been taken to Frankston Hospital with what is believed to be stab wounds.
Two other women, aged 44 and 32, and a man aged 65, from Frankston are currently speaking with police.
It is believed one of the other two women received minor injuries.
Police remain on scene.