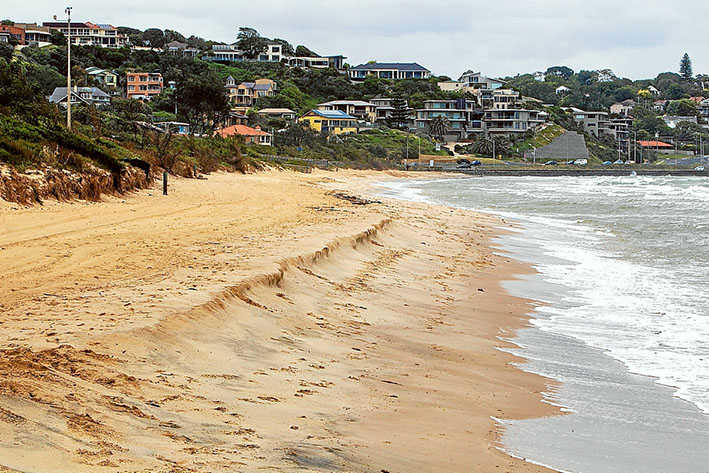 BEACHES and foreshores along Port Phillip Bay will be monitored for signs of erosion and renourished as part of a $4.8 million state government project.
The Protection of Port Phillip Beaches and Foreshore Program will include works at bay beaches at Frankston, Carrum, Sorrento West, Hampton, Sandringham, Geelong's Eastern Beach, St Helens and Moorpanyl.
Environment, Climate Change and Water Minister Lisa Neville announced the project late last month.
"Whether it's renourishments that widen and lengthen beaches or the work we do with local communities to ensure erosion is properly monitored over the long term, this funding is important for the health of the bay's coastline," Ms Neville said in a statement.
"These renourishment projects have been prioritised and we will work with local land managers to deliver the projects over the next two years."
The Department of Environment, Land, Water and Planning (DELWP) consulted with land managers including councils to finalise the program with further consultations due to take place over the next two years.
Millions of dollars have been spent trying to repair erosion at Portsea beach without success in the past few years.
The state government denies any link between the widespread erosion at Portsea beach and the controversial channel deepening project to allow larger ships in to the Port of Melbourne.
Independent studies by the CSIRO and consultancy firm Water Technologies found channel deepening had contributed towards seabed changes and larger waves at many peninsula beaches.