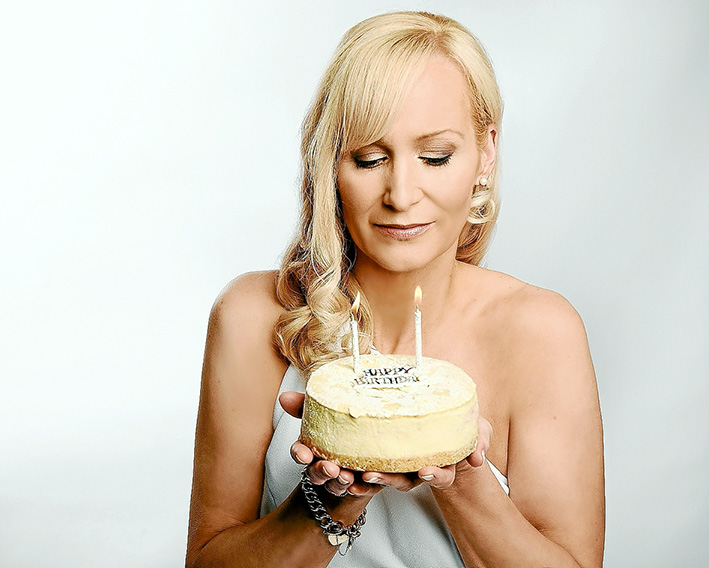 AT an early age Melissa Jane found solace in poetry. In more recent years she found herself penning songs.
But it was not until she experienced a personal tragedy that the words and music fused into a completed, recorded song.
Jane's Happy Birthday in Heaven was written to help people deal with grief after the death of a loved one.
Specifically, it is designed to bring solace and comfort on the birth date of that loved one, although Jane's friends have suggested it could also be played and sung at funerals.
Sadly, the words and music came to the Frankston South mother of two after she and her husband Peter King lost a much-wanted baby due to miscarriage.
That loss five years ago saw her start to write Happy Birthday in Heaven to ease her own heartache and "to help people deal with their grief".
"I hope this song will help people get through the day, when they are remembering their loved one," she says. "I've written a lot of songs but this is the first one I've recorded."
The finished version of Happy Birthday in Heaven was put down in one take, with Jane on piano and Rob Amato playing keyboards at Dreamscape Recording studios, Frankston.
"It's an emotional song of hope and reflection," Jane says, adding that "it's in the style of Adele, although I'd never compare myself to her".
She lists her musical influences as being Tori Amos, Alicia Keys and Missy Higgins.
"Happy Birthday in Heaven is a song of healing – I feel comfort in hearing it. It brings back memories. Sometimes it's hard to talk on an anniversary and this provides an outlet to think about that person."
Jane, who has trained in psychology and counselling, has two diverse part time jobs: "cooking healthy food for cafes" and devising ways to lessen crime and increase community safety for a municipality.
She says a percentage of all profits from the sale of Happy Birthday in Heaven will be donated to Too Beautiful For Earth, a Victorian not for profit organisation that helps those who have lost a baby through miscarriage.
Happy Birthday in Heaven will be available through online stores on Thursday (14 January), see melissajane.com.au