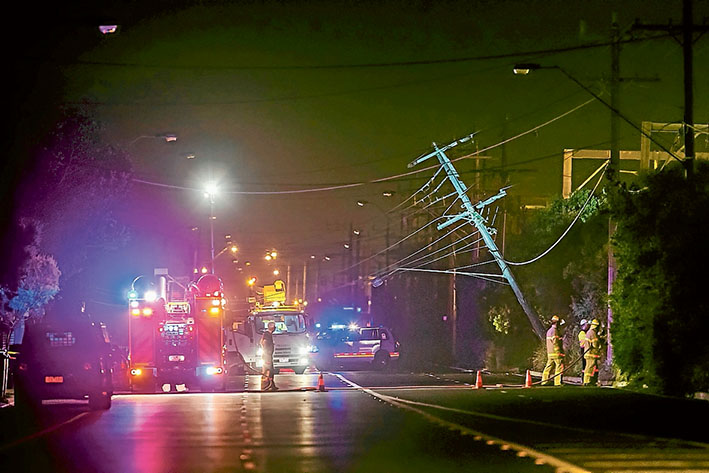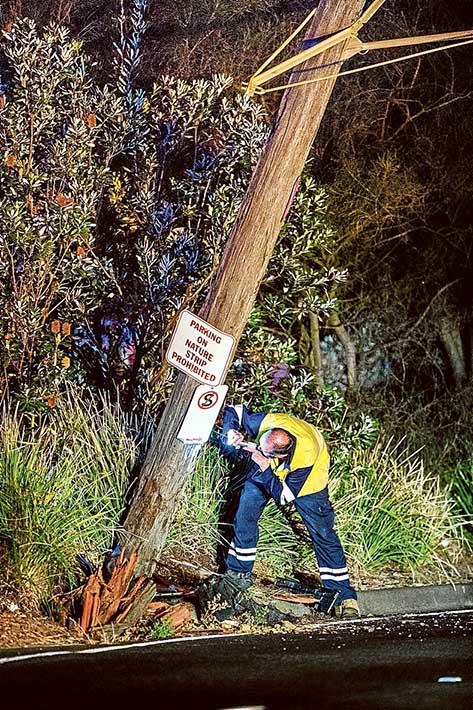 A SEAFORD woman was lucky to escape serious injury when her car hit a power pole in Nepean Hwy, Carrum, 10pm, Sunday 10 January.
The woman, 47, was driving south when she possibly blacked out and hit the pole, snapping it at the base and leaving it teetering dangerously over the road. Her car careered over the highway into Progress Av where she was able to get out and await treatment. A MICA ambulance later took her to Frankston hospital.
Live power poles hug low over Nepean Hwy and a transformer exploded, causing small grass fires. Parts of Carrum and Seaford were blacked out for several hours.
Patterson River CFA, Chelsea police, United Energy and the SES attended.
The incident affected traffic flows, with Nepean Hwy closed between Eel Race Rd and McLeod Rd, and Station St used as a bypass.
Both lanes were closed to traffic until 6am, Monday.
Pictures: Gary Sissons
First published in the Chelsea Mordialloc Mentone News – 13 January 2016