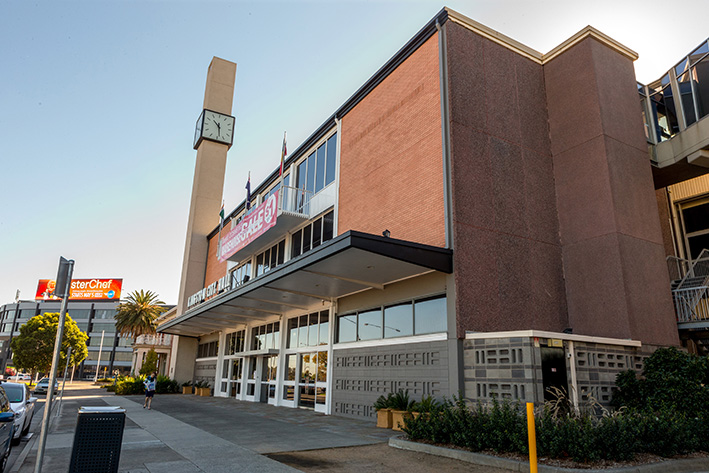 Kingston City Hall will undergo a major refurbishment in early 2016 to ensure the iconic building continues to meet the needs of the Kingston community.
The $575,000 project will improve the links between indoor and outdoor areas by installing glass door panels in the north wall to connect the Kingston City Hall with the neighbouring Kingston Arts Centre.
Other upgrades will include:
foyer, box office and cafe upgrade
replacement of the passenger lift
improved access for people with disabilities
upgrades to heating and cooling.
Kingston mayor Cr Tamsin Bearsley said the Kingston City Hall was a focal point for community events including concerts, expos, markets, school performances and graduation ceremonies.
"This extensive refurbishment will breathe new life into this a grand old building that hosts thousands of visitors each year," Cr Bearsley said.
"It will also make it easier for our elderly residents and people with a disability to get out and about and enjoy the many great shows on offer at Kingston Arts throughout the year."
First published in the Chelsea Mordialloc Mentone News – 13 January 2016