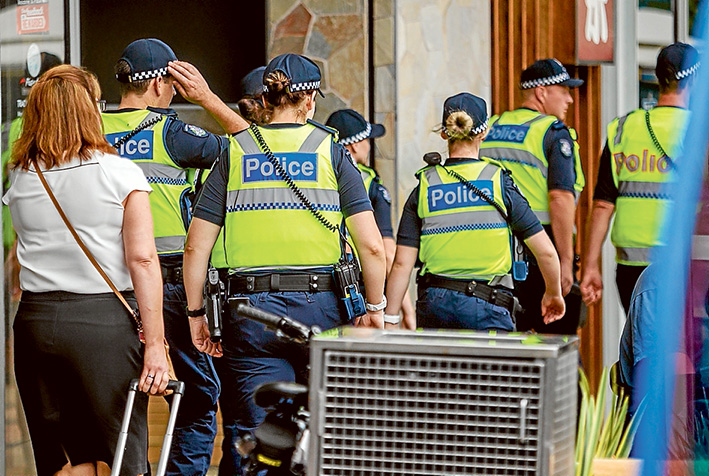 A BLITZ on anti-social behaviour in Frankston's city centre led by Frankston Council will attempt to clean up the streets with offenders facing fines of up to $2000 if they do the wrong thing.
A team of five council officers, with the help of police, will target public nuisance and illegal behaviour in central Frankston and along the foreshore from the end of January.
"We will be systematically targeting activities such as: smoking in restricted areas, public consumption of alcohol, walking dogs in restricted areas and littering," Mayor Cr James Dooley said in a statement released by council.
"Other anti-social behaviour such as violence will also be targeted by our officers, with the support of the police."
Cr Dooley said council wants to create "a safe and inclusive environment for our entire community".
"These blitzes are being introduced to help support this aim. Anyone who blatantly ignores signs and restrictions will face hefty penalties," he said.
Frankston Police Senior Sergeant Justin Watson says people should report anti-social behaviour to police and officers will be targeting trouble "hot spots" alongside regular patrols.
"We will respond appropriately so that people can enjoy shopping in Frankston and enjoy the foreshore areas like they should be able to," Snr Sgt Watson said.
"Any anti-social behaviour will be dealt with promptly and appropriately."
Police officers have the power to enforce council local laws.
There were 163 fines issued by police last year including 89 fines for the possession or consumption of alcohol and 74 for a failure to comply with a council sign such as a no-smoking zone or a designated area where dogs are banned.