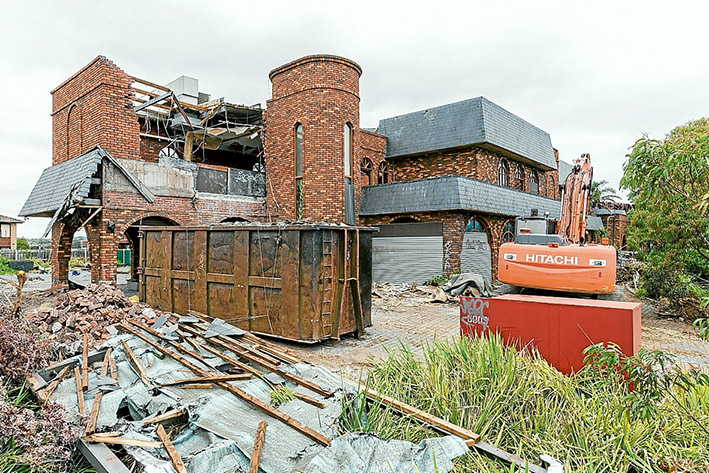 DEMOLITION of the derelict Ambassador Hotel function centre has finally begun. Contractors have moved in to knock down the building that sold for $2.24 million at a mortgagee auction in September last year ('The Ambassador sells… again', The Times 14/9/15).
Former site owner Joanna Kordos was the latest in a line of developers seeking to build apartments at the 325 Nepean Highway address before lender the Jadig Group stepped in to enforce a mortgagee sale.
Frankston mayor Cr James Dooley welcomed the start of demolition works at the Ambassador Hotel, long considered a highly-visible eyesore.
"This is the first step towards the rejuvenation of this prime Frankston location," Cr Dooley said.
"The current planning permit expired on 19 January.  However, the owner has six months to extend the former planning application at council's discretion.
"Officers will contact the owner within the next few days to discuss whether there is any interest in pursuing this opportunity or if they would like any advice regarding the process of submitting a new planning application for this important site."
It is understood that an as yet unnamed property development consortium plans to build an apartment complex at the site.
Ms Kordos had planned to build 37 'luxury' apartments before the property was repossessed.