RESIDENTS whose efforts have made a difference to Kingston were honoured at the Citizen of the Year Awards held at Kingston Council's annual Australia Day Breakfast at City Hall this month.
The four awards include Citizen of the Year, Young Citizen of the Year, Community Group of the Year and Young Community Group of the Year.
Presenting the awards, mayor Cr Tamsin Bearsley said each of the award winners had all helped make Kingston a stronger community.
"The winners, and indeed all of the nominees, have made outstanding contributions across a wide range of areas in Kingston," Cr Bearsley said.
"We have some amazing volunteers in Kingston and these awards are a great way to thank them for their efforts and acknowledge the positive impact they make."
Citizen of the Year – Mairi Neil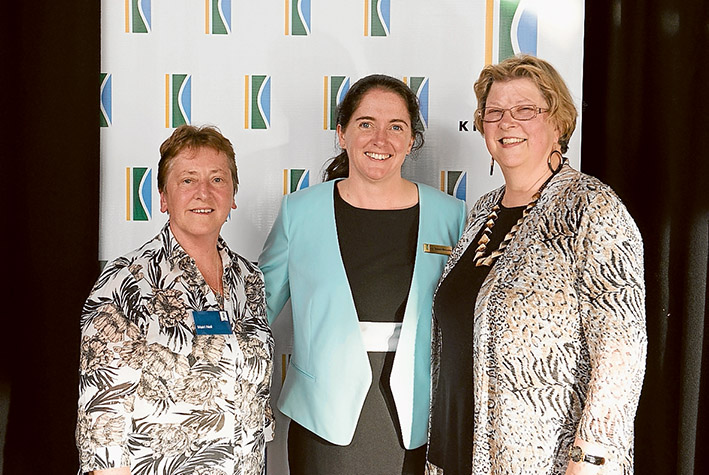 Mairi Neil founded and coordinates the Mordialloc Writers' Group, which celebrates its 20th anniversary this year. The group includes a wide range of people aged from teenagers to seniors and people with disabilities. She has ensured that local voices, including the vulnerable and the marginalised, are heard and respected.
Ms Neil has been an active contributor in the community by:
teaching writing at three community houses: Mordialloc Neighbourhood House, Godfrey Street Bentleigh and Longbeach Place, Chelsea
editing and publishing eight anthologies of poetry and prose for the MWG, enabling some of the authors to go on to various other prize-winning publications

organising Music for Tiny's creative writing workshops for children, adults and teens in need

leading the Southern branch of the Union Of Australian Woman, social activism to support human rights, social justice and equity

adapting a short story to become a ten-minute play performed in the City of Kingston's Write Up festival in 2013.
Young Citizen of the Year – Gemma Shea
Gemma Shea has volunteered at the Mordialloc Community Centre since she was 14 years old. Now aged 22, she continues to volunteer at the centre as well holding the paid position of youth development coordinator. She is an outstanding role model to young people and an ambassador for the development of youth in the community.
A natural leader, Gemma has acted as a mentor to other young people across a range of community organisations including the Mordialloc Community Centre and local netball associations. Achievements include:
2010 Mordialloc Community Centre Bill Nixon Award for leadership and for making a major contribution to the centre

volunteer youth leader in the centre's school holiday program and now coordinates the holiday program at 

the Mordialloc Community Centre, ensuring it is both educational and fun for primary school age kids.

mentors volunteer youth leaders that are involved in the school holiday program

manages the 'Inspire U Program' developed in partnership with Cheltenham Community Centre, encouraging young people to become connected to their community through volunteering

volunteer coach for 8-15 year olds at the Pink Panthers Netball Club for seven years

2009 Kingston and Districts Netball Association Peta Jurson Leadership and Teamwork Award

2007-08 & 2013 Edithvale Aspendale Netball Club Best and Fairest.
Community Group of the Year award – Kingston's Beach Patrol Australia groups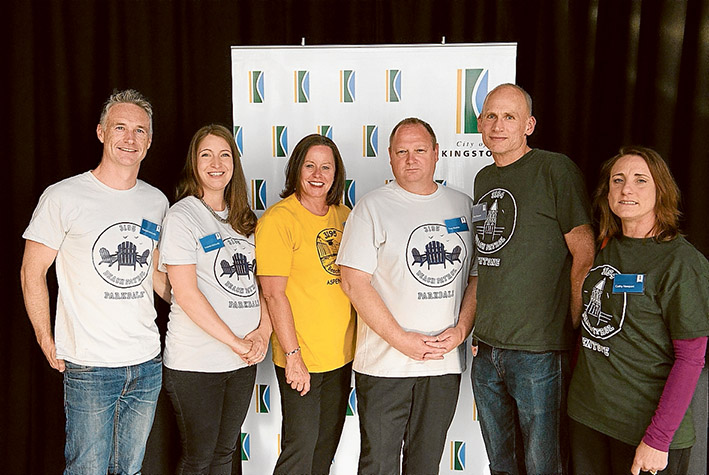 With four local branches – Aspendale, Mentone, Parkdale and Chelsea – the team of volunteers at Kingston's Beach Patrol Australia groups are making a positive impact on Kingston's foreshore.
Each month the volunteers meet to collect litter from Kingston beaches in an effort to protect wildlife and make the beaches cleaner and safer for everyone.
An average 1500kg of litter is collected and removed from local beaches annually thanks to the efforts of more than 800 local volunteers taking part.
In addition to the monthly clean-up sessions, the Beach Patrol groups have also presented to a number of schools and community groups to teach them about the devastating impact litter can have on marine wildlife.
Beach Patrol groups have also worked closely with local Life Saving Clubs and the Dolphin Research Institute and scout groups.
Young Community Group of the Year award – 4th Mordialloc Sea Scouts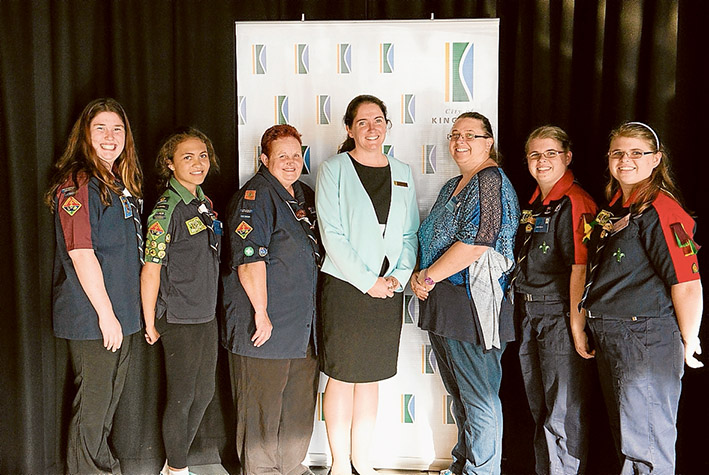 In the past 13 years the Mordialloc Sea Scouts has grown from just a handful of young people to one of the largest scout groups in the Kingston District and in the top 20 in Victoria.
Today the club boasts over 100 members ranging in age from six to 26 years old across five different sections including Joey Scouts, Cub Scouts, Scouts, Venturers and the Rover Crew.
A team of 18 volunteer scout leaders run weekly programs and also a host of special events such as the Anzac Day March and tree planting events.
The group has performed thousands of hours of community service across a wide range of areas including:
participating in a charity run to raise money for swags for homeless people

fundraising for cancer charities, McHappy Day and Butterfly Badges for the deaf

donating their hair for wigs for cancer patients and raising money for Shave for a Cure

participating in Anzac Day for the Dawn Service and marching as a group in support of the day

donating clothes and toys for the needy, for the local Lions Op Shop and other organisations

participating in the Shoe Box Christmas Gifts to support children overseas.
Outstanding Citizen Award – Greg McMahon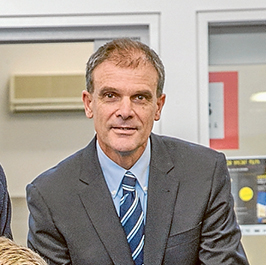 Greg McMahon has been an excellent and passionate educator for over 30 years and has positively impacted thousands of families through leadership roles across three secondary colleges in Kingston.
As principal of Parkdale Secondary College, Mr McMahon developed strong links between the school and community organisations through the Elite Sports Program, Arts Enhancement Program and Science/Technology/Engineering Program and a Parkdale Service component that saw students volunteering at aged care facilities, primary schools and leisure centres.
Mr McMahon was the driving force at the school behind the vision for the Parkdale Community Precinct to create a hub that is used by the community every day from morning to evening. This model, which has now been adopted across the state, has resulted in a precinct which boasts:
Parkdale Family and Children's Centre delivering early childhood and kindergarten programs, occasional 

and long day care and community spaces fully funded and constructed on the site by the City of Kingston

indoor sports stadium with three competition size basketball courts

external sporting fields supporting AFL, soccer and cricket

Performing Arts Centre with fixed seating for 336 people

Visual Arts space and Community Hub.
Mr McMahon has also received a Rotary Club of Chelsea Paul Harris Fellow, Rotary Club of Mordialloc Paul Harris Fellows sapphire pin, High Performing Principal Scholarship Award and the International Fellowship from the International Specialised Skills Institute.
First published in the Chelsea Mordialloc Mentone News – 27 January 2016