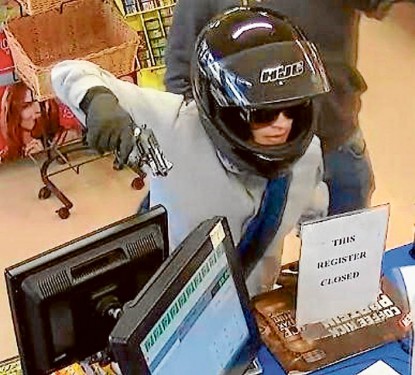 A MAN and a woman brandishing a hand gun held up the Shell service station at Five Ways, Baxter, 6.10pm, Tuesday.
Luckily, no one was hurt in the robbery in which the pair rode up on a motor cycle and walked into the convenience store wearing their helmets and sunglasses.
CCTV footage shows the woman pointing the gun at the attendant as she demands money from the till. Sergeant John Coburn, of Somerville police complex, said the attendant was traumatised by the incident.
The pair made off with a small quantity of cash.
Police are examining footage of the incident in Grant Rd.