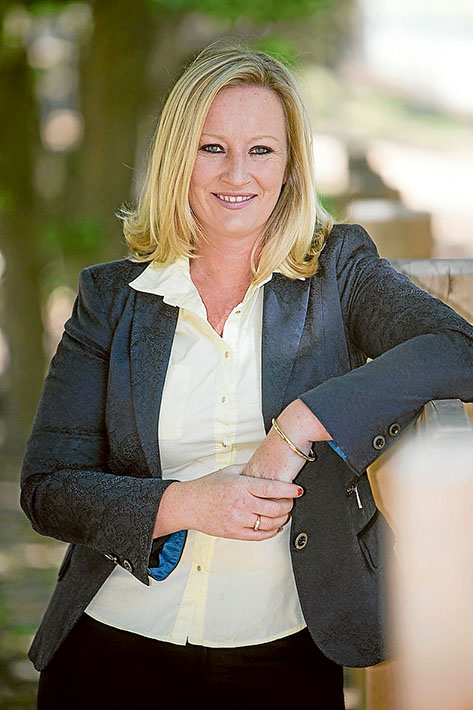 DUNKLEY preselection hopeful Donna Bauer has fallen foul of Liberal Party guidelines in her bid to win the party's nomination as its candidate at the next federal election.
The former Carrum state MP distributed leaflets last month to party members touting her credentials as the potential candidate for the seat of Dunkley before nominations closed and a candidate list was formalised by the Liberal Party.
The early circulation of the leaflet to party preselectors before the candidate list was finalised is a breach of Liberal Party guidelines.
Ms Bauer said she was unable to comment due to party rules forbidding candidates from publicly commenting on preselection matters but Victorian Liberal Party state director Simon Frost confirmed the breach of party guidelines and said as a result Ms Bauer had agreed to only distribute one more piece of preselection campaign material to preselectors.
Nomination rivals will be able to distribute up to three pieces in total compared to Ms Bauer's two.
"It has been brought to the attention of the Secretariat that there was a breach in the preselection guidelines by Ms Bauer, which she acknowledges," Mr Frost said.
"In keeping with the spirit of the guidelines and fairness to other nominees Ms Bauer has been penalised as per party rules."
Since Ms Bauer has breached guidelines, not party rules, there is no suggestion that she will face further sanctions although The News understands the guidelines breach will be highlighted to preselectors. The party's candidate will be decided later this month.
Kingston councillor Paul Peulich, the son of Liberal state Upper House MP for the South Eastern Metropolitan Region Inga Peulich, and former Liberal Isaacs candidate Peter Angelico are among candidates to have put themselves forward as potential Liberal candidates for Dunkley.
Mr Angelico withdrew as the Liberal candidate for Isaacs before the 2010 federal election after an industrial accident at his Dandenong steel business crushed the tips of three fingers on a teenage worker's hand.
The seat of Dunkley will be vacated by former small business minister Bruce Billson at the next federal election, to be held this year, due to his exit from politics after his demotion from cabinet late last year by incoming Prime Minister Malcolm Turnbull.
The Dunkley electorate includes the suburbs Frankston, Langwarrin, Mt Eliza, Mornington, Seaford and Skye.
The Labor Party has chosen lawyer Peta Murphy to contest Dunkley. Mr Billson held the seat for 20 years but Labor Party strategists have Dunkley in their sights as a potential 'gain' as an often marginal seat.
First published in the Chelsea Mordialloc Mentone News – 3 February 2016
CLARIFICATION: The original version of this report stated a teenage worker's hand was crushed at Mr Angelico's Dandenong factory before the 2010 federal election as per press reports at the time. The WorkCover prosecution summary states: 'the employee suffered a crush injury to his left hand which required the surgical removal to the first joint of his 1st, 2nd and 3rd fingers, and injury to his 4th finger'. This article was amended on 8 February 2016 to report three of the teenage worker's finger tips were crushed.