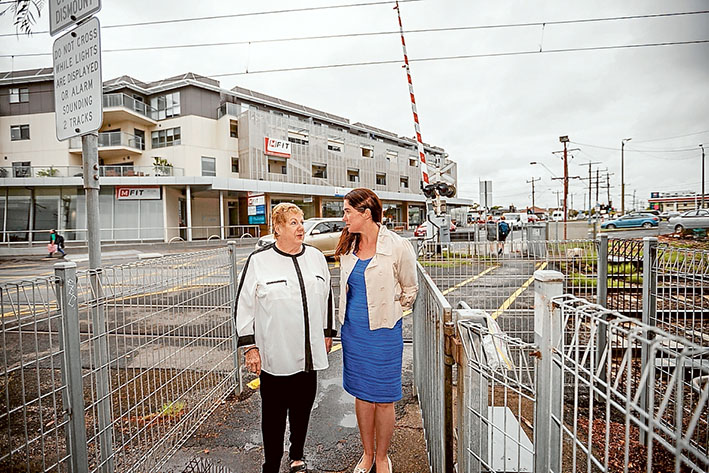 THE heritage-listed train station at Mentone could be in danger of removal as part of planned works to separate road from rail at the Balcombe Rd level crossing.
Friends of Mentone Station and Gardens group chairwoman Dorothy Booth says an apparent lack of community consultation before the state government announced an elevated Sky Rail plan for three sections of the Cranbourne-Pakenham line is a concern.
"If what they've done on the Dandenong line is the government's idea of consultation then I'm very apprehensive about it all," she said.
Ms Booth said a representative from the Level Crossings Authority has said "they will be consulting on the Frankston line and every situation is different."
Traffic congestion at the Balcombe Rd crossing is severe, especially at school drop-off and pick-up times during week days.
Grade separation at the Mentone level crossing has been earmarked for completion as part of the Labor state government's commitment to remove 50 level crossings across Victoria's rail network, including eleven on the Frankston line.
Works are underway at Ormond, McKinnon and Bentleigh and the Mentone level crossing removal is at the 'consultation and planning' stage according to the Level Crossings Authority.
If the historic Mentone Train Station, built 103 years ago, is to be moved or redeveloped Heritage Victoria would have to assess the proposal and gives its approval.
"This is a one in 100 year opportunity and if it is stuffed up now everybody is going to be stuck with what they do for the next 100 years," Ms Booth said.
First published in the Chelsea Mordialloc Mentone News – 10 February 2016