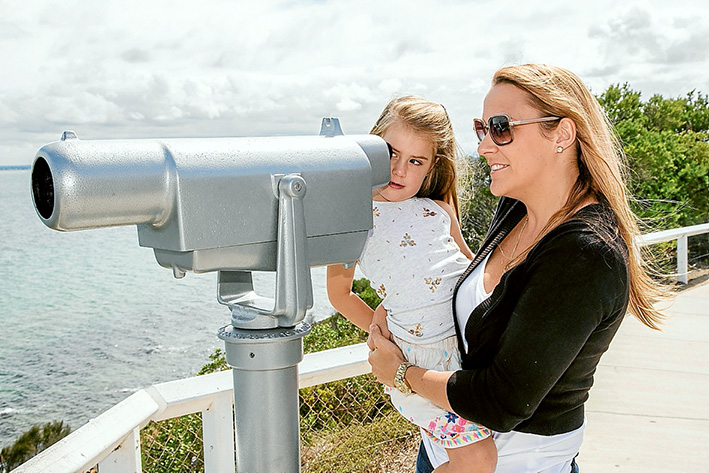 SPECTACULAR views from Olivers Hill are now even better with the installation this month of a public telescope that is free to use. It offers a fresh look across Port Phillip Bay at Melbourne, the You Yangs and Mount Macedon from this stunning perspective.
"Hopefully locals and visitors will use the telescope to educate their children about proximity, the beauty of our coastline and the importance of protecting and preserving our natural environment," Frankston mayor Cr James Dooley said.
"We plan to include signage highlighting the unique history of Olivers Hill and the Frankston area, which will be a great accompaniment to the telescope.
"The view is so good it's up there with the likes of Sky High in the Dandenong Ranges."
"The telescope is a second-hand model and has all the charm of the ones many adults will remember using as kids; however unlike back then when you had to insert a coin for viewing time, Frankston's telescope is free for everyone to enjoy."
The telescope has a raised platform base so children can easily reach the eye-piece.