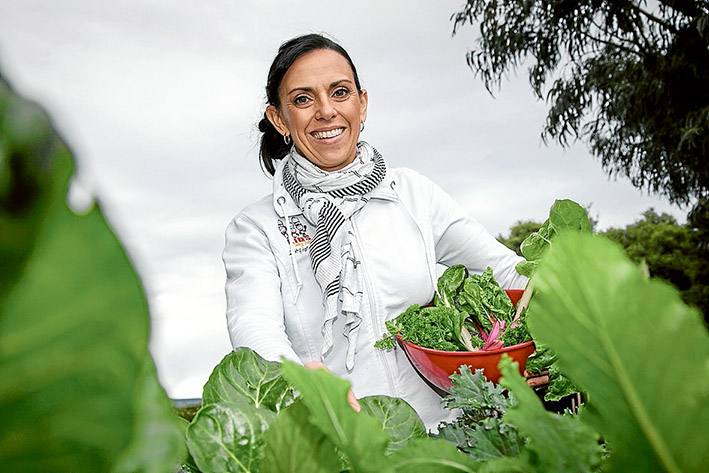 A SURVEY conducted last year by the Australian Bureau of Statistics found 63.4 per cent of adults overweight or obese. That's 11.2 million people.
The prevalence of overweight and obese people is rising: in 2011-12 the figure was 62.8 per cent, and in 1995 it was 56.3 per cent.
Around one in four (27.4 per cent) of children aged 5-17 are overweight or obese, which is slightly more than 2011-12's 25.7 per cent.
Holistic health coach Maddie Race, of Patterson Lakes, said the statistics were frightening – and that she was not prepared to allow them to keep increasing.
Now she is "on a mission" to inspire families to eat healthy foods, cook more at home using wholefoods and fresh seasonal produce, and to eliminate processed sugary foods from their diet.
"I want to transform families to be the healthiest and happiest that they can be," she said. "This is why I am offering a health scholarship valued at more than $2500 to one lucky family."
The scholarship is open to all Bayside families. "The scholarship will be awarded to a worthy family who could do with a holistic health overhaul," she said.
The program will include:
Fortnightly one-hour health coaching sessions with the family

Instructions on setting and accomplishing family goals

Understanding what foods are right for each family member, and

Family cooking workshops, shopping tips, trying new foods and understanding food labels, plus more.
The health scholarship will form part of a case study, which will benefit the community. "The sharing of such a personal journey will hopefully inspire other families take control of their lives, and adapt a healthier lifestyle," Ms Race said.
Applications for the scholarship are open to families with no more than two children aged over 10. They will share their story with Ms Race who will then interview three families before choosing a winner.
Applications close Friday 25 March. Email applications to health@maddierace.com.au
Ms Race regularly leads workshops and cooking classes on nutrition and healthy eating. She also teaches children's cooking classes, and is an ambassador of Jamie Oliver's Food Revolution.
Ms Race offers health coaching to those seeking to improve their health in a holistic way. She specialises in working with busy mothers "who want to look and feel fabulous and lead their family to a healthier, happier life".
See maddierace.com.au or email health@maddierace.com.au or call 0487 427 398.
First published in the Chelsea Mordialloc Mentone News – 2 March 2016