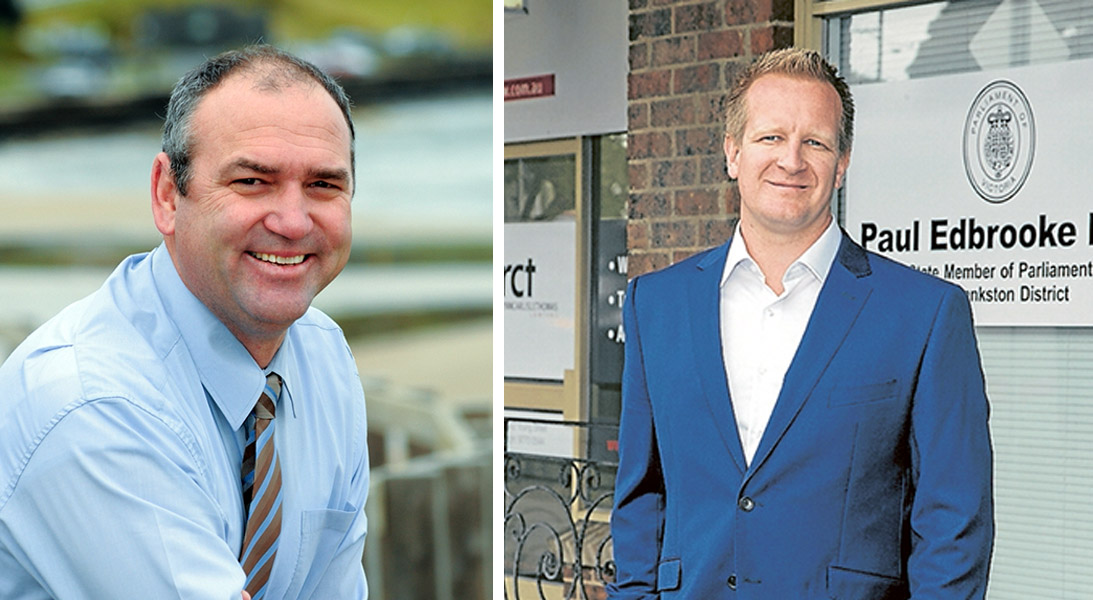 A WAR of words has erupted between a Frankston councillor and Frankston Labor MP Paul Edbrooke over a state government levy on the Frankston Regional Basketball Stadium redevelopment.
Cr Darrel Taylor likened Premier Daniel Andrews to outlaw Ned Kelly when slamming the Labor state government over a $2000 metropolitan planning levy to be charged as part of the stadium redevelopment.
"Ned Kelly is alive and well and he runs around by the pseudonym Daniel Andrews," Cr Taylor said at this month's public council meeting.
Mayor Cr James Dooley asked Cr Taylor to withdraw the remark and the councillor agreed to do so only after being reminded by council CEO Dennis Hovenden that councillors do not enjoy parliamentary privilege when making public remarks.
"I will withdraw my comment about Ned Kelly but we are being robbed," Cr Taylor said.
Mr Edbrooke made use of state MPs' parliamentary privilege to launch a scathing attack last week at the expense of Cr Taylor about the councillor's expenses.
"In 2014-2015 Cr Taylor managed to spend twice as much as the ratepayer funds on himself than anyone else," Mr Edbrooke said.
"Ratepayers paid for $25,371 in expenses for Cr Darrel Taylor and in fact the next biggest councillor spend was $10,201, with the least $1375.
"When Cr Taylor complains about a small planning levy that applies to all councils as a gross waste of money, perhaps he should look at his own expenses, last year alone his mobile phone bill was $5088."
Cr Taylor, a Liberal Party member, said his expenses were higher in the year highlighted by Mr Edbrooke since he was the mayor that year.
"Dan Andrews' unfair planning levy is a direct hit to parents and volunteers of sporting and community groups who work hard to raise funds," he said.
"It is drawing a long bow comparing councillor expenses to an unfair levy.
"The overall expenses for all nine councillors is extremely low in comparison to other councils. Considering the tens of million in investment we have successfully advocated for [during the Speak Up For Frankston campaign] it is a good investment."
The redevelopment of the Frankston Regional Basketball Stadium has been the centre of a long-running political stoush between the Coalition federal government and Labor state government.
The federal government is contributing $4.95 million to the project, the state government $2.5 million and council $4 million. The Frankston and District Basketball Association will chip in $1 million.
Frankston councillors unanimously agreed at this month's council meeting to write to state Labor Planning Minister Richard Wynne to ask that the $2000 metropolitan planning levy be dropped since the basketball stadium redevelopment is a project of community benefit.
First published in the Frankston Times – 28 March 2016