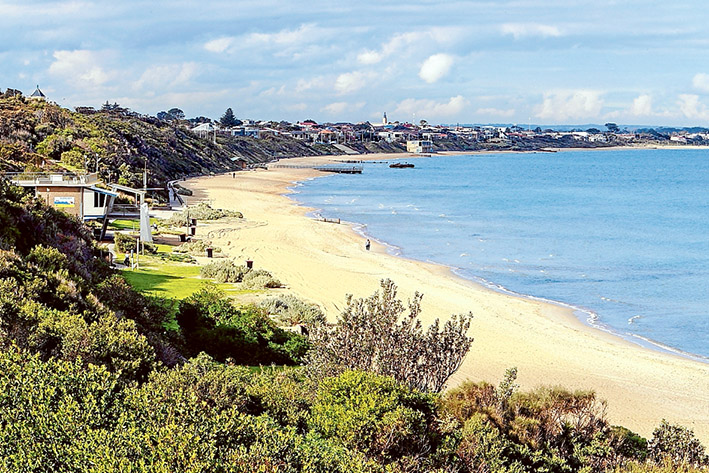 MORE than 300 people have had their say during a public consultation period on Kingston's Bay Trail project.
As part of planning to extend the Bay Trail shared bike and walking path from Mentone to Mordialloc, Kingston Council had called for community input on a preferred location for the new path.
More than 270 people completed an online survey and around 60 people took part in council's drop-in sessions along the foreshore.
The Bay Trail will deliver an off-road path for pedestrians and cyclists to walk, ride and run along Kingston's foreshore area.
"The Bay Trail project is an important link to promote cycling and walking around Port Phillip Bay and will be a fantastic community asset," Kingston mayor Cr Tamsin Bearsley said.
"Late last year council opened the Mentone section of the Bay Trail in Mentone and were overwhelmed with the positive community feedback.
"Before moving ahead with the project council sought our community's views on where the path should be located."
Options include:
new concrete path back of kerb (next to Beach Rd) all the way from Mentone to Mordialloc,

an alternative alignment with a mix of back of kerb and existing pathways.
Common themes raised by the community during the consultation period included:
retain gravel path to provide some separation between pedestrians and cyclists

get on with completing the project

offset any lost vegetation

promote personal safety by keeping the path visible from the street.
Feedback from the community consultation will be presented to councillors to help determine a preferred trail alignment. Council will then seek planning approval for the entire project with construction likely to take place in stages as funding becomes available.
Completing the missing link of the Bay Trail from Mentone to Mordialloc, 3,200 metres in length, will cost about $3 million and Kingston Council is seeking funding support from the state government.
First published in the Chelsea Mordialloc Mentone News – 13 April 2016