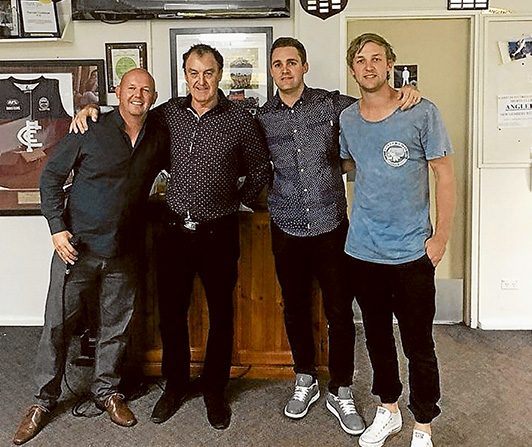 THREE members of the one family – a father and his two sons – were awarded life membership of the Carrum Cricket Club at its presentation night on Friday 1 April.
It's the first time three members of the one family have been honoured – especially on the one night!
The trio – Greg, Cory and Shaun Foster – fulfilled the club's life membership criteria of playing 100 senior games.
"Over their time they have all contributed immensely to the culture and success of the club," club secretary Dylan Steed said.
Shaun and Cory play in Carrum's firsts while father Greg enjoys playing in the thirds.
"The Fosters are at the heart of the Carrum Cricket Club and certainly deserve this recognition for their valuable service to our club and community," Mr Steed said.
"They have been involved in the club for well over a decade and awarding them our club's highest honour is a true testament to their loyalty and service."
First published in the Cheslea Mordialloc Mentone News – 13 April 2016