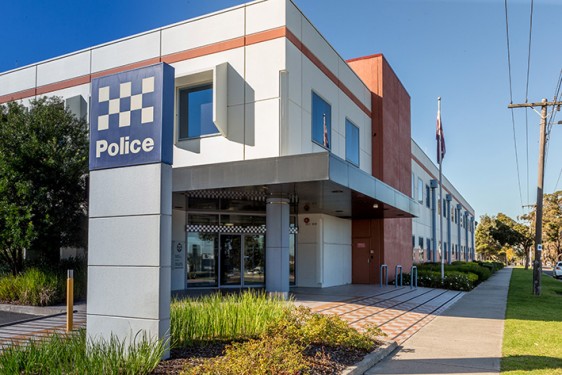 WITH a cry of "Let's go", four prisoners being locked down for the night at Kingston police complex, 10.20pm, Monday (11 April), attacked – and briefly overpowered – three police officers while trying to escape.
The officers, caught by surprise in the melee, attempted unsuccessfully to use their batons and pepper spray to subdue the prisoners, who are believed to have planned their assault while in the cells.
The officers were forced to retreat as the men surged, with one dropping a pepper spray canister which the men used against them, and a swipe card which they used to escape the custody area.
One female officer was allegedly punched in the face and slammed forcefully against a wall in the attack, injuring her shoulder. Others were also punched and roughed up.
Police reinforcements helped track down the would-be escapees at various points inside the station and return them to their cells.
Two of the officers attacked were later taken to hospital with minor injuries, including concussion, elbow soreness and exposure to pepper spray.
The prisoners, aged 44, 28 and two aged 24, appeared at Moorabbin Magistrates Court on Tuesday morning charged with escape, assaulting police and various other offences.
Victoria Police will review security measures after the incident.
First published in the Chelsea Mordialloc Mentone News – 13 April 2016