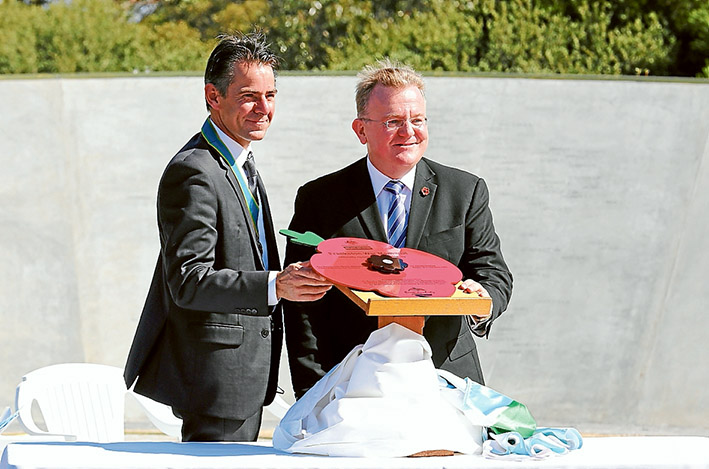 FRANKSTON'S new war memorial at Beauty Park will be open for Anzac Day commemorations this year.
The $480,000 memorial at Beauty Park, funded by the federal government, Frankston Council and donations from the community, was officially opened last Sunday (10 April) ahead of Anzac Day on Monday 25 April.
"With record numbers attending last year's Anzac Day services, the open space around the new Beauty Park memorial will be able to cater for enormous crowds of community members who wish to pay tribute to those who have served us," Frankston mayor Cr James Dooley said.
"We are proud to have a war memorial, fitting for our proud and ever-growing city which respects our past and allows future generations to continue in this tradition."
The new memorial replaces the Davey St memorial that was situated outside council's offices.
All are welcome to the dawn service by arriving before 5.45am or the 11am Anzac Day service hosted by Frankston RSL at Beauty Park, High St, Frankston. Seating is limited.
No pets allowed. Parking available in surrounding streets. Park St will be closed to traffic 10am–12pm.
Call Frankston RSL on 9783 2288 or see frankstonrsl.com.au for further details.