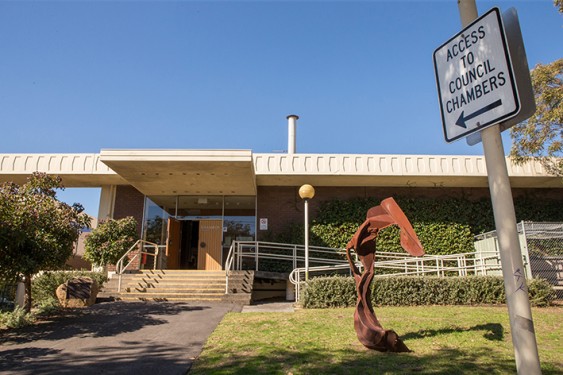 RATES notices due to hit letterboxes this year may contain a nasty surprise for some Frankston ratepayers.
Some of the notices, the first to be sent out under the state government's new rate cap policy, will slap some ratepayers with an annual rates rise of more than the Labor state government mandated 2.5 per cent limit based on the Consumer Price Index.
Frankston Council mayor Cr James Dooley says while council cannot collect more than the 2.5 per cent rise limit across the board some ratepayers will face higher rate rises than others dependent on how much property prices have increased in specific areas of the municipality.
"The rates cap is an aggregate figure across the board and some ratepayers could face increases of more than 2.5 per cent based on property values," Cr Dooley said.
The mayor said Frankston Council has avoided applying for an "exceptional circumstances" exemption to the rates cap for the 2016-17 financial year due to "prudent financial management" but he fears Frankston residents will start to complain about a lack of investment in facilities as the rates cap, called the Fair Go Rates system by the government, begins to bite in future years.
Cr Dooley said council will have to look closely at the services it provides in future to deal with the fiscal restraints imposed by the state government and the recent debate around possibly ending hard waste collections is the first sign services may have to be cut.
Council was caught off-guard by a public backlash when it emerged money had not been allocated in council's draft 2016-17 budget to drop the annual kerbside pick-up service.
Financial provision for the hard waste collection to continue was quickly reinstated before the draft budget's official release earlier this month but council is polling residents to give feedback on their preferred method of hard waste collection ('Chance for say on hard waste', The Times 11/4/16).
Council number crunchers estimate the 2.5 per cent rate cap will create a $43 million shortfall in the city's finances over the next five years. The capital works budget, used to maintain buildings and infrastructure, has been slashed by from $25.98 million to $15.38 million in the draft budget for the next financial year.
"This means that council is not in a position to invest in major local redevelopment projects, such as the recently developed Frankston Yacht Club, Frankston Football Club's function centre and the Peninsula Aquatic and Recreation Centre," Cr Dooley said.
Council CEO Dennis Hovenden said "the days of big projects are over" in Frankston as a direct result of the rates cap.
"This is the first impact of rate capping with more likely to follow," Cr Dooley said.
"If you reduce our income through legislation, the impact has to felt somewhere."
Mr Hovenden said council may be forced to analyse services cost shifted from the state to local government over the years so ratepayers understand the difference between services council is obliged to provide against optional services previously paid for by the state government.
Cr Dooley says roads, buildings and "other significant infrastructure" will be maintained.
"This is not negotiable. History has proven that governments and organisations that have failed to maintain their existing infrastructure wind up with debts that blow out of control. They not only see a reduction in the value of their assets, this can lead to a reduction in their safety, durability and aesthetic appeal," he said.
The 2016-17 draft budget is available to view for public consultation at frankston.vic.gov.au or at council customer service centres. Call council on 1300 322 322 for further information.
Submissions must be received by 5pm on Wednesday 4 May.
Councillors will consider the community feedback before voting to finalise the annual budget later in May.