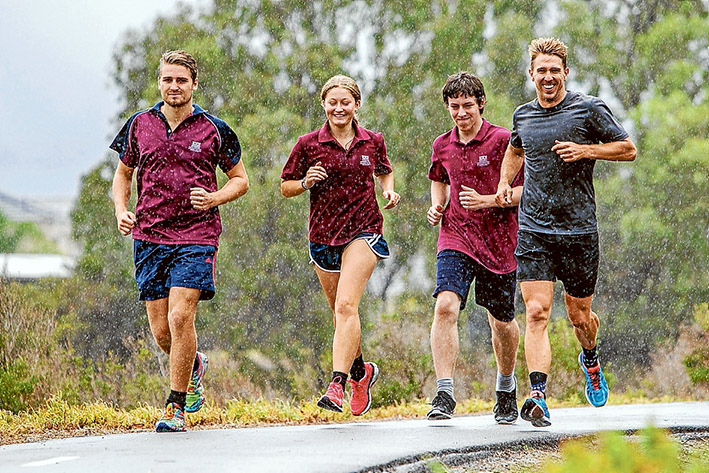 IRONMAN teacher Matt Clark is bringing it all back home with his dedication to personal sports performance a plus for Patterson River Secondary College students.
Matt, 32, competed at the Strongman Japan competition this month coming third overall among 1700 competitors.
The competition – a 3km swim, 157km bike ride and 42.2km run in the tropical Island of Miyakojima – was held on Sunday 17 April.
Matt has founded an after school hours running group for students from any sports or backgrounds to work on building endurance and speed by learning correct running form.
We have footballers, dancers, soccer players and students who just want to improve their fitness for their sports or others who just want to start being active," Matt said.
"I have made many like-minded friends from my training and racing in triathlon and it is great to see students from different sporting backgrounds and year levels talking and laughing with other students they might not usually hang out with during the running group."
He says students find it hard to believe anyone would want to get up in the morning to ride a bike for six hours at 5am on the weekend or run 40km to prepare for ironman competitions.
"I try to teach kids that it is not just about the sport it's also the commitment and discipline that you learn from it.
"Success doesn't happen overnight and hopefully I can do my part in helping these students develop these lifelong skills of health, fitness, looking after their bodies, discipline, reliance and commitment. These are skills that will transfer into everyday life as well as their sport."
First published in the Chelsea Mordialloc Mentone News – 20 April 2016