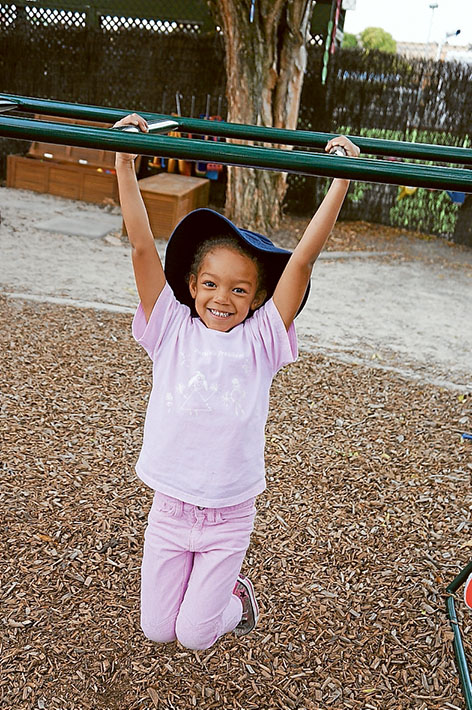 CHILDREN at Parkdale Preschool are climbing to new heights thanks to a Kingston Council community grant.
The Alameda Place kindergarten has successfully gained a $2000 grant to revamp its large outdoor play area.
As a result of fundraising efforts of parents and the community grant, the preschool has been able to remove an aging timber climbing frame and purchase new equipment.
Parkdale Preschool Director Megan Miller said parents banded together at a working bee to remove the old structure.
"We have now purchased new portable climbing frames and a crash mat for jumping with the grant,'' Ms Miller said. "We are blessed to have a large shaded outdoor area with mature trees and open space. The new equipment allows for a more flexible use of this space for things such as sport and performances throughout the year.''
The grant also enabled the preschool to buy materials to create exciting temporary cubbies and reflective quiet nooks.
"The new equipment fosters the imagination and encourages the children to move and play,'' Ms Miller said.
"Movement is integral to early childhood development; it promotes gross motor skills and cognitive improvements and is fundamental to our play-based learning program.''
Parkdale Preschool will officially launch the new play equipment at its public Open Day on Saturday 7 May, 10am to midday. Call 9580 1155 for details about 2017 enrolments.
The kindergarten is a community-minded non-profit kindergarten run by a parent-led committee.
First published in the Chelsea Mordialloc Mentone News – 27 April 2016