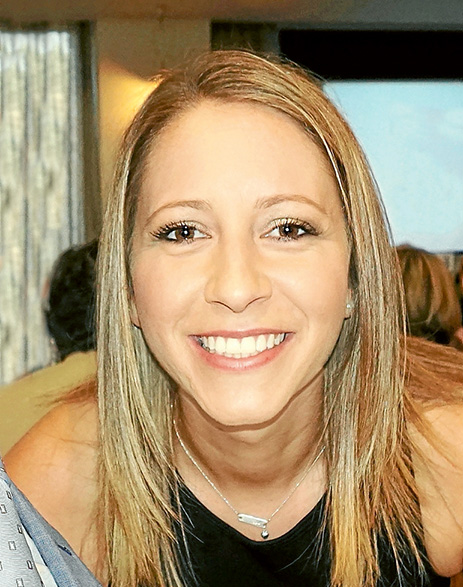 EACH Mother's Day, Mentone woman Cassie Willetts runs in memory of her mum.
Running in the Mother's Day Classic, she honours her mum, Sue, 65, who passed away in 2013.
"Mum had breast cancer for a few years and it later turned to secondary breast cancer in her bones. She passed away after complications with chemotherapy and a long stint in hospital," Ms Willetts said.
"My main inspiration in taking part in the Mother's Day Classic is to try to raise as much money as possible to help find a cure for the disease, along with providing assistance for those dealing with breast cancer, and their families."
The Mother's Day Classic is being held around Australia to support the National Breast Cancer Foundation, Sunday 8 May.
It involves a 4km and 8km walk and run around Alexandra Gardens and the Tan Track, Birdwood Av, South Yarra, 7am-noon.
Last year Ms Willetts set out to raise $3000 but managed to reach more than $5000 as part of the team Cancer Crushers.
"My best memory from the Mother's Day Classic is definitely last year – I was very proud to raise $5000 as I am passionate about the fundraising.
"I used to run the event to beat my personal best, but last year I walked with a couple of friends who were pregnant or had prams. Walking or running, it's a lovely way to spend Mother's Day.
"My mum was taken too soon by the disease; let's try to stop this happening to more beautiful mums, sisters, daughters and friends."
Ms Willetts usually goes out for breakfast with friends afterwards.
The enthusiastic executive assistant raised $4000 in 2013, $3000 in 2014 and just over $5000 last year, on top of a couple of thousand raised in previous years.
"My goal for 2016 is $5000," Ms Willetts said.
"I publicise it on Facebook and ask for donations, I email my contacts, put it on my LinkedIn – everyone is very supportive."
See mothersdayclassic.com.au for further details about the Mother's Day Classic.
First published in the Chelsea Mordialloc Mentone News – 4 May 2016