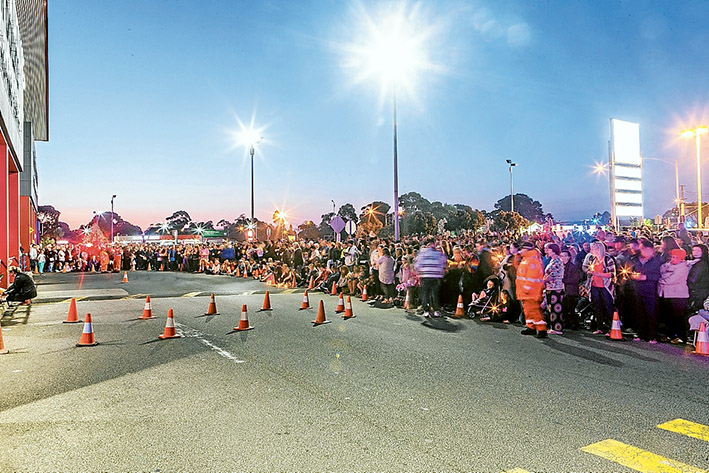 A HOME address in Frankston, alleged to be that of a teenager charged over the death of Andrea Lehane at Carrum Downs shopping centre after she was fatally struck in a monkey-bike accident late last year, has been posted on Facebook.
Caleb Jakobsson, 19, was back in Melbourne Magistrates' Court last Monday (16 May) to face accusations he had breached bail conditions eight times while he awaits trial over the death of the 34-year-old mother-of-two.
Magistrate Charlie Rozencwajg decided not to revoke bail despite breaches including repeated failures to observe a 10pm to 9am curfew.
The teenager is living at a relative's home in regional Victoria, not in Frankston, while on bail before his trial.
A Facebook user posted the accused teen's alleged Frankston address the day after his latest court appearance.
Victoria Police media unit Leading Senior Constable Adam West warned "any online action may prejudice an accused's right to a fair trial and may result in a dismissal of charges".
"Those posting also open themselves up to the possibility of civil action and may also be breaching privacy laws."
The Times called the telephone number listed for the Frankston address published on Facebook but it was disconnected.
Some Facebook users praised the person who posted the alleged address of the teen while others cautioned against "vigilante" action.
"Be careful posting this stuff," a user wrote.
"He may not be the only person who lives in the home and this may put other family members in danger."
Mr West said anyone concerned about information published online should contact the website and ask for it to be removed.
"If they have further concerns they should contact their local police."
The state government announced last week that "almost 200 miniature motorbikes" for sale have been seized over the past seven months.
"Monkey bikes can be extremely dangerous. We are making sure unsafe and dodgy bikes are crushed as part of our statewide blitz," Consumer Affairs Minister Jane Garrett said in a statement.
"Traders need to make sure their products meet Australian safety standards or they will face hefty fines.
"We're also reminding Victorians that it's against the law to ride these bikes in public areas, even if they comply with safety standards."
Monash University research found there were 59 reported cases of injuries involving miniature motorbikes from July 2012 until June last year.
Consumer Affairs Victoria is investigating three Victorian companies for supplying miniature motorbikes with unsafe design features.
When asked whether he was surprised at the decision to allow Caleb Jakobsson to remain on bail with extra conditions in place, Premier Daniel Andrews told 3AW last Tuesday: "That would be a fair comment, yes."