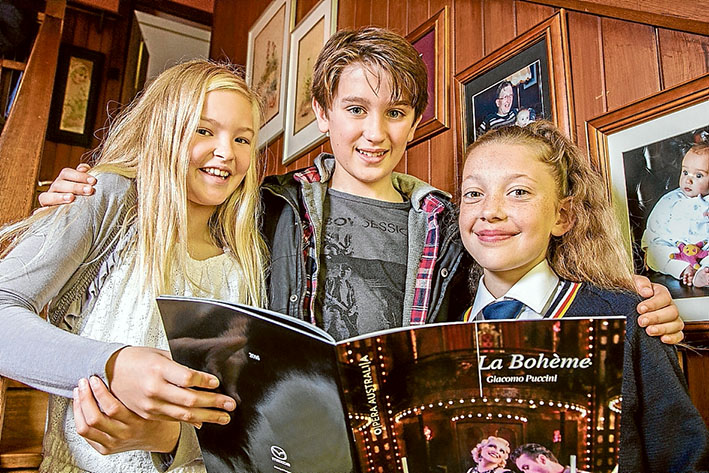 THREE talented youngsters have been hitting the high notes on stage at an Opera Australia production of La Boheme at the Victorian Arts Centre in Melbourne this month.
Darcy Halliday, 11, a Derinya Primary School pupil and Remi Stock, 12, a pupil at The Peninsula School have been joined by Casey Grammar School pupil Jordyn Squire, 11, as part of a 12-child ensemble performance of the famous opera.
The trio has been learning to amplify their natural singing talents at the Voicebox Singing School in Frankston South.
Voicebox singing teacher Martine Halliday, who still treads the boards herself, said the three singing school students were chosen to perform in La Boheme from a potential cast of hundreds who had to learn to sing in in Italian and memorise choreography in just ten rehearsals.
"My husband Ron and I have both loved combining a performance career with teaching," she said.
"There is such a wealth of talent on the Mornington Peninsula."
Opera Australia's lavish production of La Boheme will finish on Saturday 28 May and tickets can be bought at opera.org.au or by calling 9685 3777.
See voiceboxsingingschool.com for information about singing lessons.