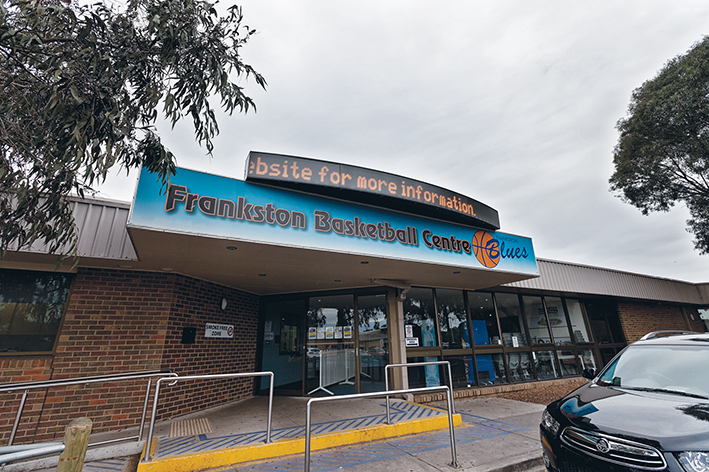 MONEY keeps pouring in for a redevelopment of the Frankston Basketball Stadium but the Labor and Liberal parties are still firing cheap shots at each other over its funding in the lead up to the 2 July federal election.
Labor candidate for Dunkley Peta Murphy is the latest politician to criticise her opponents after announcing a Shorten government will contribute $2.55 million towards a much-needed revamp of the stadium in Seaford.
"Former Liberal MP for Dunkley Bruce Billson announced $4.95 million for the project last year, but that fell well short of the $7.5 million that the community had petitioned for," Ms Murphy said in a statement last week.
"Labor's additional $2.55 million investment means the $15 million Stage One project can be completed."
Labor's latest dig at the Liberal Party over funding at the stadium comes despite the Liberals previously pledging the majority of money towards the redevelopment.
Frankston Council previously called on state Labor Sports Minister John Eren to match the Coalition federal government's $4.95 million contribution to the project ('Basketball stadium funding stoush back on', The Times 15/2/16).
State Labor MPs Sonya Kilkenny and Paul Edbrooke attended the federal Labor announcement of the $2.55 million funding pledge last Tuesday (17 May), alongside Ms Murphy and federal Labor Isaacs MP Mark Dreyfus, despite council disquiet over the refusal of the Labor state government to pitch in any more than the $2.5 million previously allocated by the former Coalition state government.
Council is contributing $4 million of ratepayer money to the project.
Frankston Basketball Association general manager Nathan Jolly welcomed the pledge by Ms Murphy last week.
"From the outset it was the hope of Frankston Basketball's board of management to deliver an outcome which would see our facility become the model basketball facility for all participants," he said.
"The addition of $2.55 million in funding makes this hope a reality. The wide spectrum of users who call Frankston Basketball Stadium home will all benefit from future funding increases."
Stage one of a long-term redevelopment of the stadium is expected to be completed by mid-2018 and will include more basketball courts, extra seating and improved car parking facilities.
Controversy continues to surround funding for the project though with the Mornington Peninsula Athletics Club criticising federal Labor's preference to put funding for the basketball stadium before a new athletics track in Mornington (See "Forgotten' club losing track', The Times 23/5/16′).