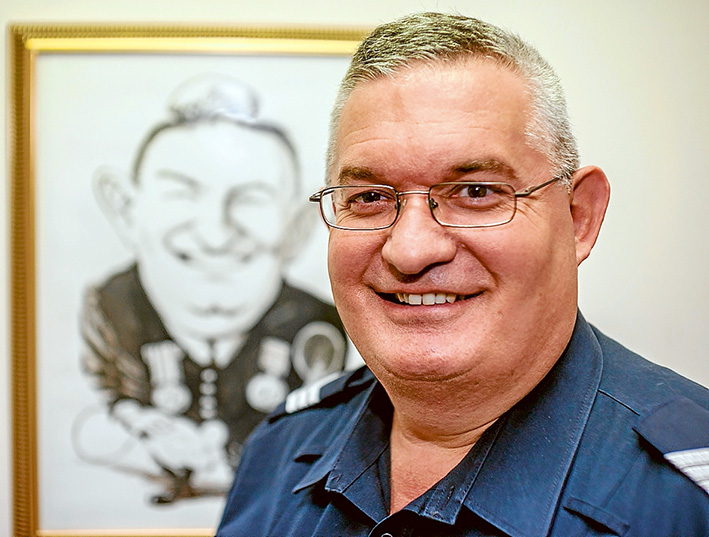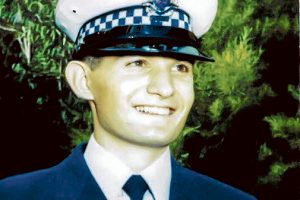 IT'S tempting to say that the years have flown for Dromana police sergeant Paul Dixon, who recently received his 35-year clasp at an awards ceremony for Mornington Peninsula and Frankston police officers.
Joining as a 17-year-old cadet in 1980, Sgt Dixon completed his HSC (now VCE) as part of the educational squad and was named academic cadet of the year.
He was off to a good start and being paid the grand amount of $93 a week, minus $15 for board, lodgings and food at the Spencer St complex where he lived-in for 12 months.
Sgt Dixon's first training station was Mornington, followed by stints at the Russell St police complex, Frankston Community Policing Squad, Rosebud, St Kilda Rd and Dromana, where he has been since 2012.
Over the years, there have been plenty of amusing incidents. A smile comes onto Sgt Dixon's face as he recalls the time another sergeant – who considered himself a dab hand at controlling boats at sea – took the controls during a boating program on the bay.
"He pulled the boat into a sharp 90-degree turn, throwing the Senior Sergeant overboard.
"After we stopped laughing and rescued him, the boat-driving sergeant had to think twice about his boating prowess."
A proud moment was receiving the district commendation, while at St Kilda Rd, for peacefully negotiating the successful outcome of a siege while a man held children hostage in 1991.
A typical day at Dromana includes "touching base" with other police and following up on outstanding cases or inquiries.
"The focus is on safety, community engagement, particularly around local CFA and SES matters, businesses and other organisations or people in the area," he said.
He recalls the welcome introduction of labour-saving measures such as the transition to computer databases. "To do a car check when I joined meant calling D24 on the radio, who then rang the Motor Registration Branch (now VicRoads) who would do a manual check and call you back," he said.
"This could take up to 15 minutes. Now we have mobile data terminals in the police car that link us to all the systems to give us this information immediately."
Sadly, the rise in the use of drugs and their impact on victims through aggressive behaviour and a rise in assaults is something Sergeant Dixon and his colleagues must come to grips with.
Other changes include the force's community and policing approach to family violence.
"We are far more cognisant of the depth and impact on the community and have better systems and approaches to challenge offenders," he said.
"There are far more agencies and referral supports with which we can engage victims. This has been a long time coming and really helps us to try and break the cycle and the severity of the violence."
Sgt Dixon's loyalty and service are well regarded by other officers.
"We are really proud of Paul's commitment to Victoria Police," Inspector Karen Nyholm said.
"Paul's policing experience is invaluable on the peninsula in particular. He has maintained really effective computer knowledge and kept up with the times.
"He says things as he sees them and has a genuine commitment to making the community of Dromana a safe place to live, work and visit."