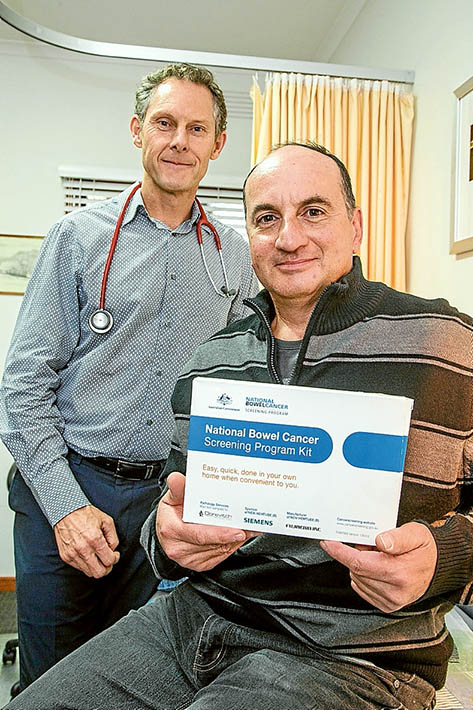 FRANKSTON residents are being urged to have regular cancer screening as part of a South Eastern Melbourne Primary Health Network (SEMPHN) and Cancer Council Victoria campaign focused on raising awareness of breast, bowel and cervical cancer screening programs.
Men and women aged 50 to 74 are being encouraged to use an at-home bowel screening kit provided by the federal government when it is sent to residential addresses.
Frankston has Victoria's lowest participation rate in the National Bowel Cancer Screening Program, with only 32.2 per cent of residents sent the kit completing the test for doctors to analyse.
"We're working to make it easier for residents of Melbourne's south east to get their breast, bowel and cervical screening – while making it easier for their doctors to promote these services," SEMPHN CEO Elizabeth Deveny said.
Kate Broun, screening manager at Cancer Council Victoria said cancer screening is for healthy people who do not have symptoms.
"We're lucky in Australia to have three life-saving screening programs that can detect cancer early – or even prevent it," she said.
Find a local health service in the SEMPHN region, including BreastScreen locations, and search for services that are open now, offer bulk billing, wheelchair access or female practitioners at semphn.org.au or by calling 1300 331 981.