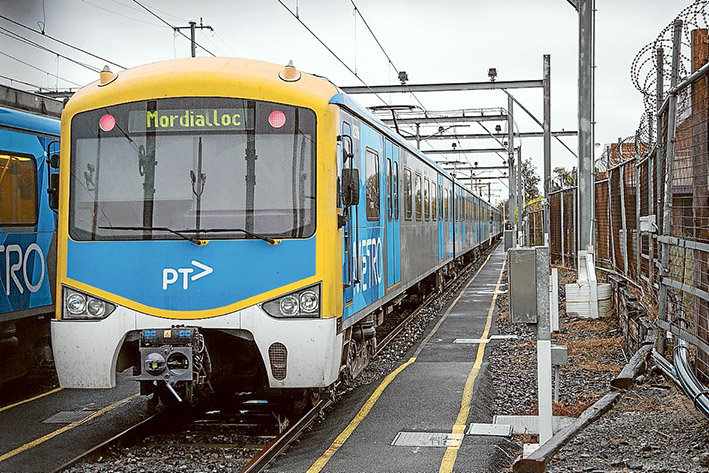 A STATE government intervention over the possibility of elevated rail along the Frankston line has been condemned by Liberal candidate for Isaacs Garry Spencer.
Mr Spencer says media statements by state Labor Transport Minister Jacinta Allan and federal Labor Isaacs MP Mark Dreyfus this month was full of "weasel words" and did not rule out sky rail (Sky rail 'grounded', The News 15/6/16).
"Mark Dreyfus can't hide behind Labor's weasel words," Mr Spencer said in a statement.
"Whether Labor wants to call it sky rail or not, whether it is 23km of continuous elevated rail or several multi-kilometre stretches, people don't want it," Mr Spencer said.
Mr Dreyfus faces voters on federal election polling day on 2 July but the Level Crossing Removal Authority, a state Department of Transport body, will announce options two weeks after the federal election for the separation of rail and road at eight level crossing intersections along the Frankston line.
A final decision on road over rail or rail over road at each crossing will be made at the end of the year.
Liberal state Upper House MP for the South Eastern Metropolitan Region Inga Peulich notes Ms Allan "failed to rule out lengthy stretches of elevated rail".
All she did was rule out one continuous elevated line from Cheltenham to Frankston, basically proposing a rollercoaster," Ms Peulich said.
Ms Peulich said when she was in government, engineers advised that Melbourne's current trains require 400 metres to get up or down and 200 metres flat for a station.
"This means the rail must be elevated or sunk for at least 3.5km from Seaford to Chelsea to remove the three crossings at Carrum and Bonbeach, and get over Patterson River," she said.
Ms Allan and Mr Dreyfus have accused the Liberal Party of running a "dishonest campaign" against sky rail on the Frankston line and say no official decision has been made on the construction of elevated rail on the Frankston line.
LXRA project director Adam Maguire said planning and consultation is continuing for the eight remaining level crossing removals along the Frankston line.
"This is quite unlike the Caulfield to Dandenong project where the Level Crossing Authority is removing all nine crossings between these two suburbs."
First published in the Chelsea Mordialloc Mentone News – 22 June 2016