SOCCER
By Craig MacKenzie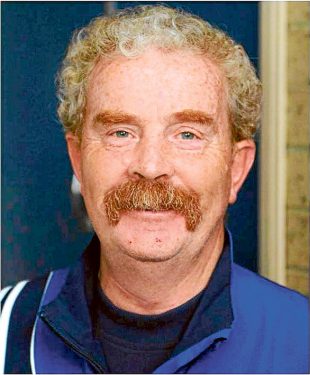 FRANKSTON Pines returned from the Latrobe Valley with a precious point on Saturday as it bids to avoid relegation from State 1 South-East.
The Monterey Reserve side earned a 3-3 draw against Morwell Pegasus in dramatic circumstances ending this catch-up fixture with nine men.
Pines central defender Nick Lekakis and goalkeeper James Laminski were unavailable due to holidays but the side was bolstered by the midweek captures of forwards Josh Calle from Langwarrin and Naseer Mohammad from Casey Comets.
Ioasa Saemo took up a central defensive role alongside Ben Caffrey while Calle partnered Mathew Hames up front.
The visitors dominated the opening half-hour but couldn't break through.
Calle got onto the end of a Stefan Soler cross in the opening minutes but his shot was saved by teenage Morwell keeper Liam Andersen.
In the 6th minute Andersen did well to tip over a Calle free-kick and Calle thought he'd opened the scoring in the 13th minute but his attempt was cleared off the line.
In the 28th minute Pines paid dearly for losing possession when a Morwell player slammed the ball into young Graham Hill who had instinctively turned side-on.
Pines supporters were up in arms as the referee pointed to the spot and sent off Hill before Morwell's John Kuol struck his penalty attempt past Pines custodian Sam Grigg to make it 1-0.
Eight minutes later Pines were staring down the barrel when a defensive mix-up between Caffrey and Saemo enabled Morwell striker Mat Luak to slot the ball past Grigg to make it 2-0.
Right on half-time Calle again was denied by Andersen after good lead-up play by Kane Bentley.
But two minutes into the second stanza John Negassi played Calle in and he turned and struck a firm shot past Andersen to make it 2-1.
Hames had two chances to score in the 52nd minute but his first shot was blocked by Andersen and his second attempt from the rebound came off a defender and went out for a corner.
In the 57th minute Hames again broke clear but rather than cutting the ball back he went for goal and his shot struck Andersen and went out for a corner.
Andersen's sole blemish came in the 67th minute when his poor clearance was met just inside the attacking half by Pines veteran Caffrey whose perfect strike sent the ball sailing over Andersen and into the unguarded Morwell goal for a stunning equaliser.
In the 70th minute Pines gave the ball away and Morwell hit hard on the break with Malesh Jadaeile finally getting the vital touch to make it 3-2.
Caffrey protested to the referee claiming offside and was yellow carded.
The impact of that caution was felt 15 minutes later when a Caffrey bodycheck earned a second yellow and a dismissal leaving Pines with just nine men.
But Pines kept pressing and in the 95th minute a Matt Davis free-kick was headed out for a corner.
Davis took the corner and the ball fell to Bentley at the far post and he volleyed it home to become an instant hero.
"To get a 3-3 draw in these circumstances was wonderful," said Pines gaffer Billy Rae.
"The players should be so proud of that performance because we played them off the park with 10 men.
"I couldn't ask for any more from these players."
Pines was the only local side in action last weekend. Langwarrin, Peninsula Strikers and Seaford United were due to play previously postponed fixtures but once again their games were called off.
It was particularly frustrating for Strikers who arrived at Anderson Park for Saturday's reserves fixture against Doncaster Rovers to find that the ground hadn't been marked out.
Eventually someone from Doncaster started marking out the pitch but they used lime, which is illegal, tried to paint over it but to no avail and the senior referee called off the senior fixture.
"I don't know what's going on up there but it was a complete shambles," said Strikers president Mark Brandon.
However, there was a positive aspect to the shemozzle as Doncaster central midfielder Matt Bell is expected to join Strikers this week after approaching Strikers assistant coach Billy Buchanan.
"He's been involved with Derby County back in England and he's only in his mid 20s so he's exactly what we've been looking for," said Buchanan.
Meanwhile State 4 South league leader Skye United fell victim to thieves last week when its storage facility at its home ground was broken into.
Items stolen included trailers, portable goals, exercise equipment, footballs, training bibs and kitchen equipment.
The club has taken to social media to itemise the stolen items and to appeal to anyone with information to contact Frankston police.
NEXT WEEKEND'S GAMES
Saturday, 9 July, 3pm:
Mornington v South Springvale (Dallas Brooks Park)
Frankston Pines v Mooroolbark (Monterey Reserve)
Clifton Hill v Langwarrin (Quarries Park)
Peninsula Strikers v Noble Park Utd (Centenary Park)
St Kilda v Seaford Utd (Elwood Park)
Skye Utd v Springvale City (Skye Recreational Reserve)
Rosebud Heart v Casey Panthers (Truemans Road Recreation Reserve)
Chelsea v Baxter (Edithvale Recreation Reserve)