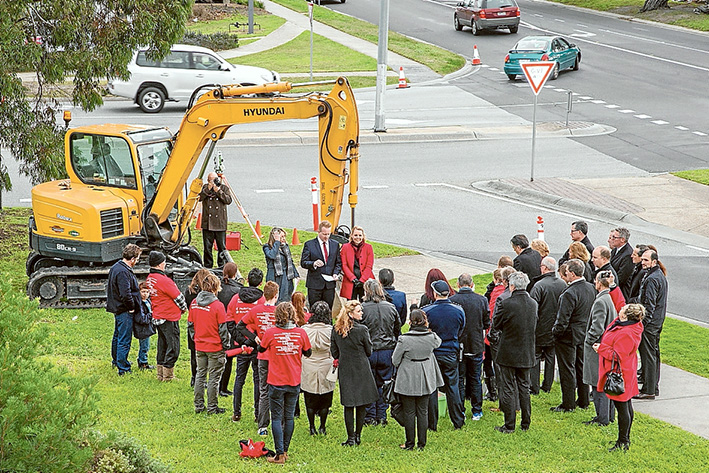 WORK has begun on the rejuvenation of Young St as the first stage of the $63 million Frankston Station Precinct Upgrade.
The Young St works will deliver a new bus interchange with better seating and shelters, and three waiting bays will be built along Dandenong Rd West to give buses a place to park before they start service.
Labor Public Transport Minister Jacinta Allan visited Frankston last Thursday (30 June) to help turn the sod on the major project.
"Frankston station has been neglected for too long. It's the heart of our growing community and a gateway to the peninsula – it's time to make it a place we can be proud of," Frankston MP Paul Edbrooke said.
"We're transforming Frankston into a safe, modern hub for transport, TAFE and shopping – and work starts next week," Ms Allan said.
"The Young St works include a new bus interchange, better pedestrian access, and beautiful new trees and landscaping. It will make this busy area easier to get to and a more pleasant place to be."
Two roundabouts will be removed and a new one will be built further north, to reduce traffic congestion along Young St.
Wider footpaths, new trees and better landscaping will also be delivered as part of a $13 million project to revamp Young St to be completed by April next year.