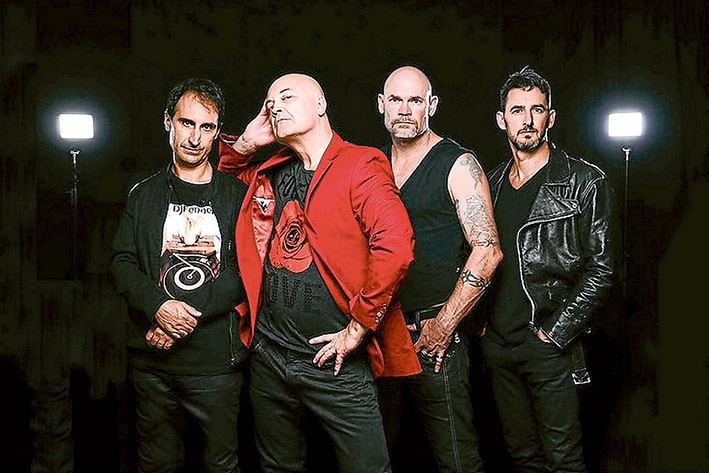 Chocolate Starfish, one of Australia's most successful bands of the 1990s is back and sharing the stage with iconic rock singer Swanee & the hottest young rock band in the country Place of the King.
Chocolate Starfish released two albums in the 90's both smashing into the ARIA Top 10 and received gold and platinum sales awards.
The band was also responsible for six Top 50 singles including the smash hits "You're so vain" and "Mountain" (both ARIA Gold singles).
Starfish was Australia's hardest working band in the '90s playing more than 700 gigs between 1993 and 1997, once doing 22 nights in a row.
In 1979 Swanee released the album "Into The Night". His first commercial hit was in 1981 with his version of "If I Were A Carpenter" from the album "This Time Is Different" which featured two other hits, "Temporary Heartache" and "Lady What's Your Name".
In 1987 he joined the "Party Boys" as lead singer where he had more hits with "He's Gonna Step on You Again" and then "Hold Your Head Up".
Swanee is a true Australian rock icon who continues to tour national to this day.
Many doomsayers are writing rock's obituary but if you think rock is dead, just check out Palace Of The King.
The 'freight train' metaphor may be overused and stale. But you'd be hard-pressed to find one that is better suited to a band that has played more than 300 shows all around Australia, Europe and America and released a mountain of music at such a prolific rate, all within three years of striking their first chord together.
The Sydney morning herald named them one of the top ten Australian bands you should be listening to in 2015.
As a special bonus Palace of the King will also be backing Swanee at these shows.
This young band is the real deal!
This unmissable event will be heading to Chelsea Heights Hotel on 29th July.
Get tickets at www.moshtix.com.au or call the venue on (03) 9773 4453.