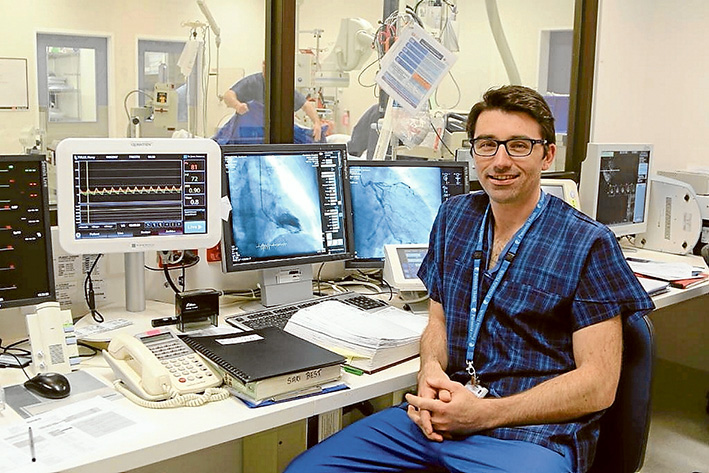 AN absorbable heart stent was inserted in a Peninsula Health patient.
This breakthrough for the health service was achieved by Associate Professor Jamie Layland, one of a few cardiologists in the world who has inserted this new absorbable stent.
He and fellow cardiologist Robert Lew, also of Peninsula Health, are part of a worldwide team investigating the use of absorbable stents in patients with heart disease.
A stent is a small mesh tube used to treat narrow arteries in the heart. Traditionally, a metal-based stent is placed in an artery of patients undergoing a coronary angioplasty – a procedure which opens blocked arteries and restores normal blood flow to the heart.
"The absorbable stent is similar to the traditional version, but it has the benefit of dissolving after the device has served its purpose," Prof Layland said.
"This is a revolutionary advance in the treatment of coronary artery disease.
"The absorbable stent will open an arterial blockage just like a metallic stent, but then it dissolves over time, allowing the artery to return to a more natural state."
The radical new stent dissolves in around two years – compared with traditional metal stents which remain in a patient's body for life.
The stent is made of a degradable material which is designed to stay intact before breaking down over the years.
Coronary artery disease is a major health concern with absorbable stents expected to benefit many patients in Frankston and on the Mornington Peninsula.