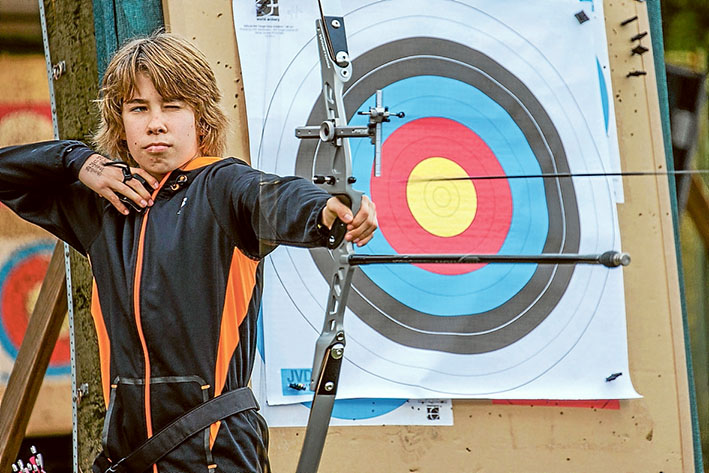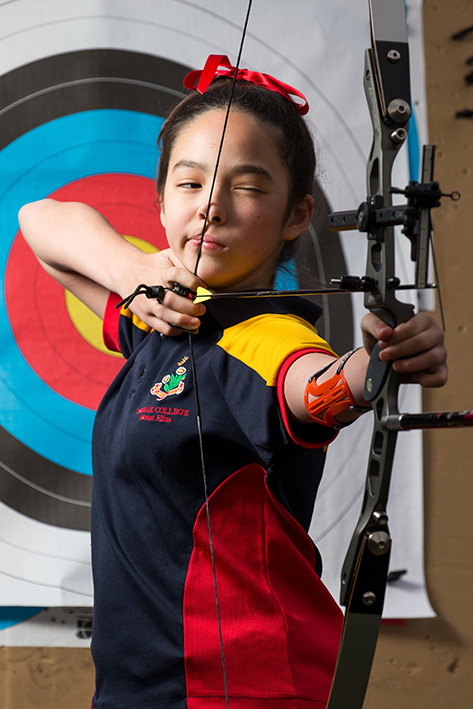 AN archery club has hit the bullseye with several of its members taking out top honours at recent national and state championships.
The Frankston Archery Club, based at Baxter Park, has 122 members and is targeting more amid hopes for an upgrade of facilities.
Club president Brian Fitton says the club is punching well above its weight in archery competitions.
"We took gold, silver and bronze at the Victorian Open State Championships five weeks ago," he said.
Mr Fitton says it only takes "a month or so" for the average beginner to get up to speed and the club offers a free 'come and try' session on a Saturday morning for anyone "aged eight to 80" before a four-week basic archery course is undertaken.
"We put a bow in their hands, give them a safety lecture and guide them to shoot correctly."
He said people of all ages and backgrounds are members of the archery club. Members with disabilities are welcome to try to hit targets up to 80 metres away.
The club president singled out 14-year-old archer Harris Grant as a future star of the sport.
The teenager has been comfortably beating some of the best adult archers in the country at competitions.
"We've also got members winning state medals who have been shooting for six months because our coach Hans Wright is a twice Olympics coach."
The Frankston Archery Club, formerly known as Bowmen of Frankston, was established 51 years ago.
"Hopefully we can get some upgrades soon with the help of council to have some indoor facilities," Mr Fitton said.