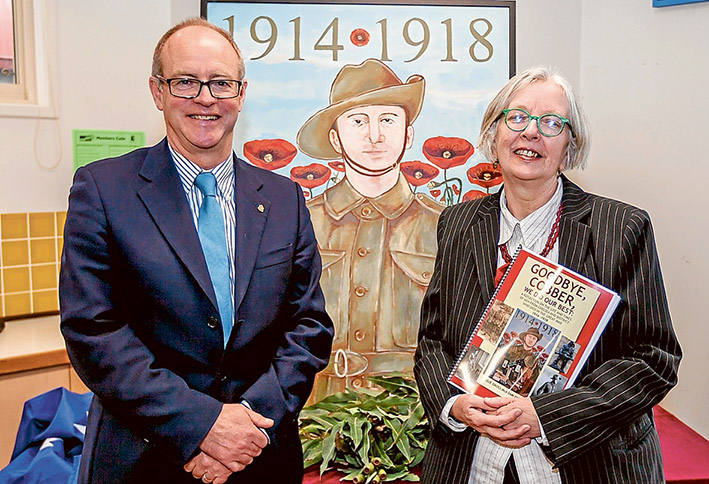 THE sacrifice and dedication of Chelsea men in World War I has been recognised in a new book and video by Longbeach Place president Julie Gross McAdam.
The book and video, free to read and watch online, called Goodbye, Cobber: We Did Our Best details "the life and times of men from Chelsea and district who answered the call to Empire and volunteered to serve in the Australian Imperial Forces".
Dr Gross McAdam began the project, funded by the Victorian Veterans Council, to mark the Anzac centenary this year by interviewing Margaret Diggerson, a historian at the Chelsea and District Historical Society, and mined Australian War Memorial archives and newspaper clips published between 1914-1918 to piece together the stories of those who served the nation.
"I feel a special connection to the men of Chelsea, as my grandfather and four of my great uncles served in the AIF side by side on the Western Front," Dr Gross McAdam writes in the introduction to Goodbye, Cobber.
The president of the community house, who holds a PhD research degree from Victoria University, began reading firsthand accounts of the Gallipoli landings and soldiers on the frontline in 1980 and Goodbye, Cobber is the culmination of decades of interest in the Great War.
The book and video were officially launched at Longbeach Place last Friday (22 July).
Watch the video.
Read the ebook
First published in the Chelsea Mordialloc Mentone News – 27 July 2016