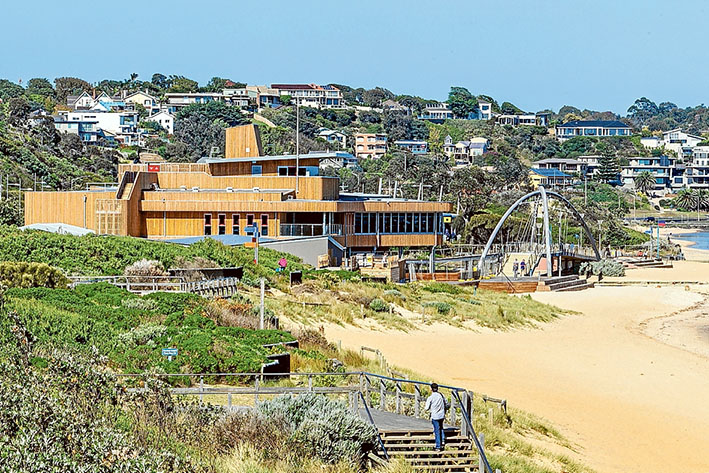 THE completion of the $10.7 million new Frankston Yacht Club has been hailed as a "reinvigoration" of Frankston's waterfront despite the last-minute collapse of negotiations to open a cafe and restaurant at the building.
Mayor Cr James Dooley said Frankston Council will go back out to tender to find an operator to lease the onsite restaurant and cafe.
"We are extremely disappointed that despite negotiating in good faith, council was unable to agree to the demands of the preferred tenderer," he said.
"Upon negotiations breaking down, council moved swiftly and decisively to work on finding a new restaurateur, going back into the marketplace to ensure the restaurant and cafe remain the jewel in the crown of the new Yacht Club.
"We are fully aware of the community's anticipation and expectation for a new vibrant waterfront dining experience in Frankston which is why, despite this undesired setback, we are committed to achieving a good outcome for the entire Frankston community."
The mayor said the new Yacht Club building "is a stunning addition to the waterfront precinct, architecturally designed to complement the landscape of the Frankston foreshore and the natural beauty of the bay, boasting a 5 Green Star energy rating, natural timber curve lines, significant decking overlooking the beach and car park facilities."
Ratepayers funded the majority of the $10.7 million project with the federal government contributing $1.25 million and the state government pitching in about $333,000 of taxpayer funds.
For more information about the club, membership expressions of interest, community open days and events, see visit fyc.yachting.org.au online.