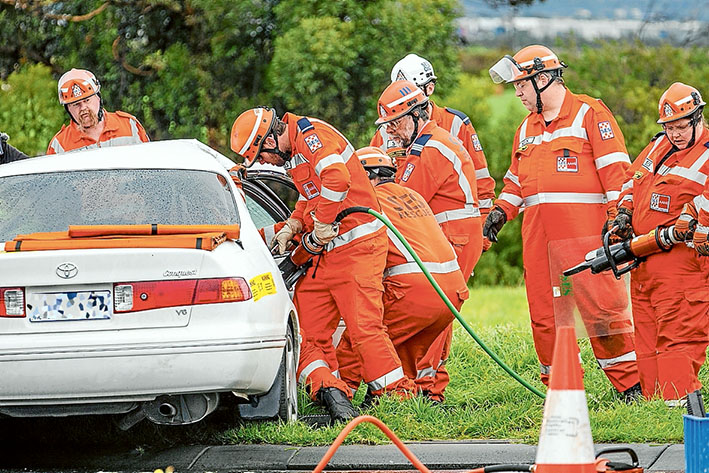 A WOMAN lost control as her car spun more than 360 degrees and slammed sideways into a truck at Patterson Lakes, Monday 1 August.
The truck was parked on the path leading up to the Thompson Rd bridge and workers were standing at the front ready to work on the steel barriers when the accident occurred, 10am.
The truck's tray made a "significant intrusion" into the body of the car, putting the woman, in her early 30s, in danger, SES incident controller Philip Holt said.
SES crews moved the truck forward and used the jaws-of-life to cut her free. She was taken to hospital by ambulance.
Police, Patterson River CFA, Ambulance and Frankston SES crews attended the scene, made more dangerous by heavy rain.